I had a piece of pumpkin bread with a glass of fresh squeezed apple cider tonight for my bedtime snack. Mmmmm... it tasted like fall. Fall just might have the most distinctive tastes and smells of any season. Apples, pumpkin, crunchy leaves- I love them all. Speaking of apples, it's been 'A' week at our house. Luke has started up his Pre-K class a couple mornings a week. He loves going to "school" with his friends. Here's the little stud-muffin on his first day of class. Don't you love the John Deer boots?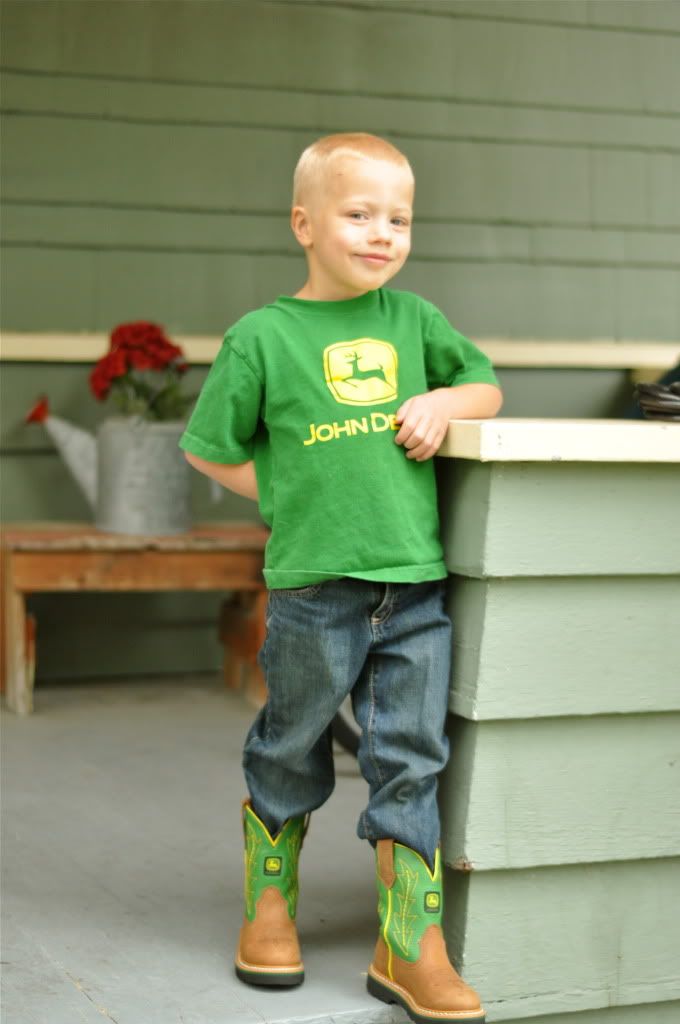 Pre-K begins!
He's such a little goof ball...
On the days Luke doesn't have school we are doing a few things at home. We have some great stuff for reading and math and I love to use the library- I tend to go a little overboard with putting books on hold. I just can't help myself... it's all so fun! And Lizzy gets to join in on the fun. So, for 'A' week we:
Made applesauce...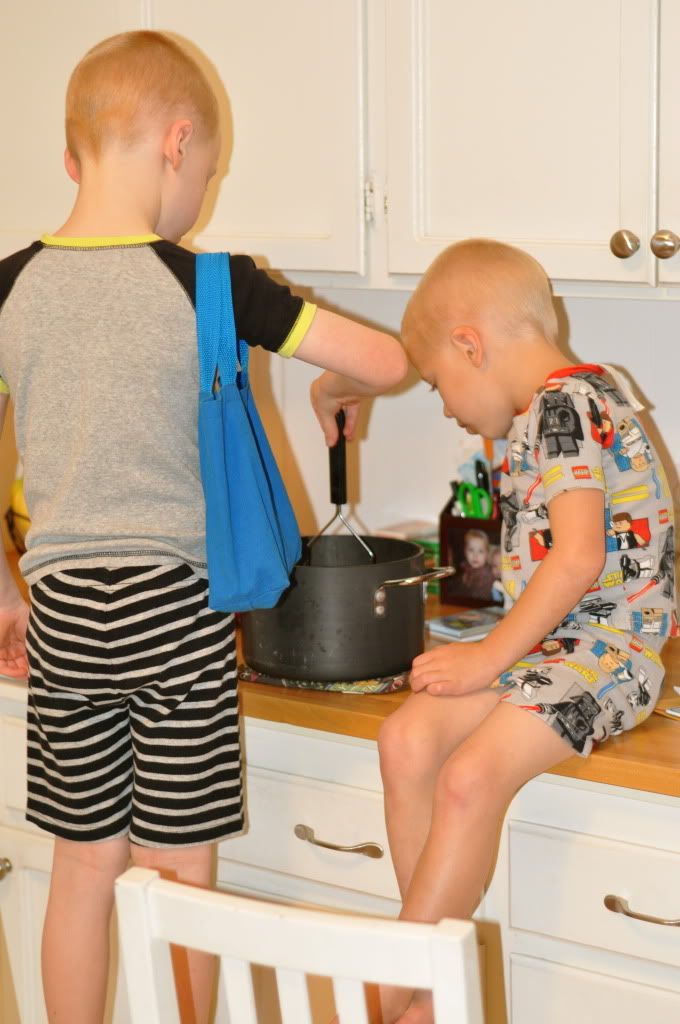 Notice Isaiah's "man bag"
Painted with apples...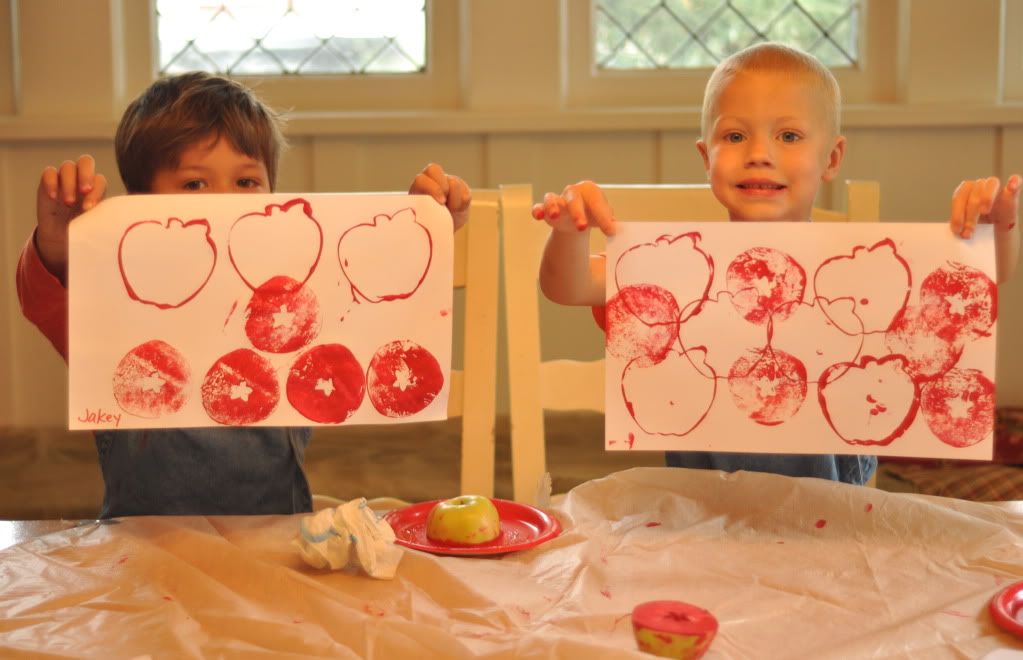 Jakey and Lukey's masterpieces
Ate Ants on a log...
Found some great Ant hills at Snake Lake...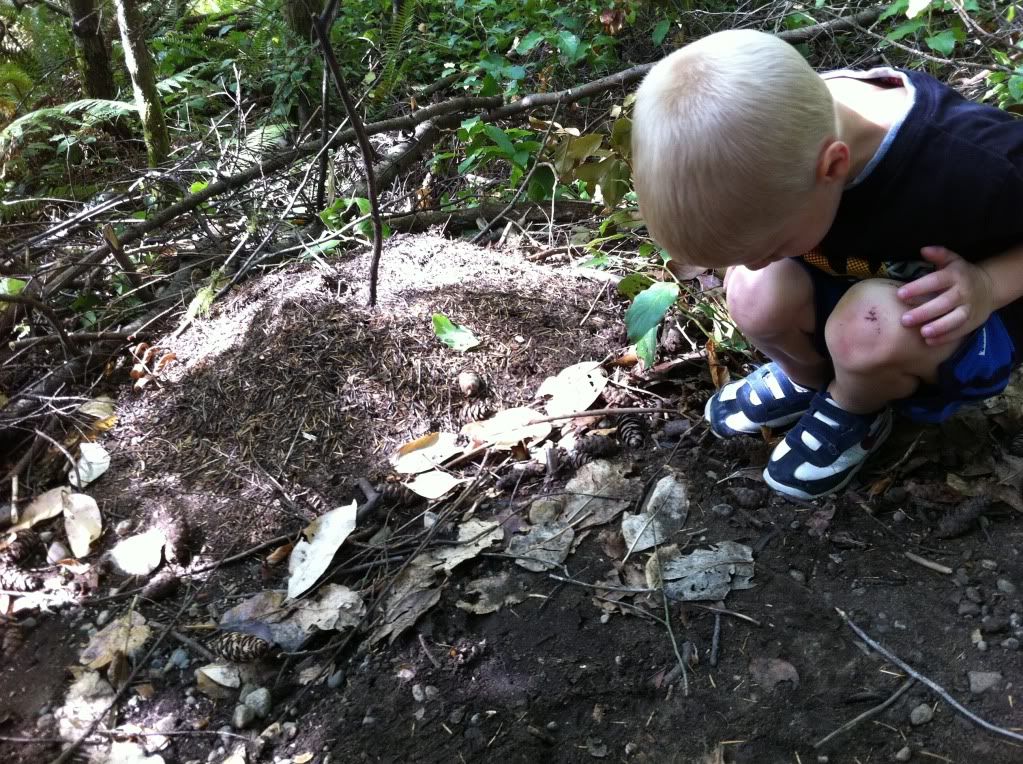 We had so much fun learning about ants we went out and bought an ant farm... just waiting for our ants to arrive. :)
and visited Lattin's Cider Mill for some Apple Cider donuts and a tour of the farm...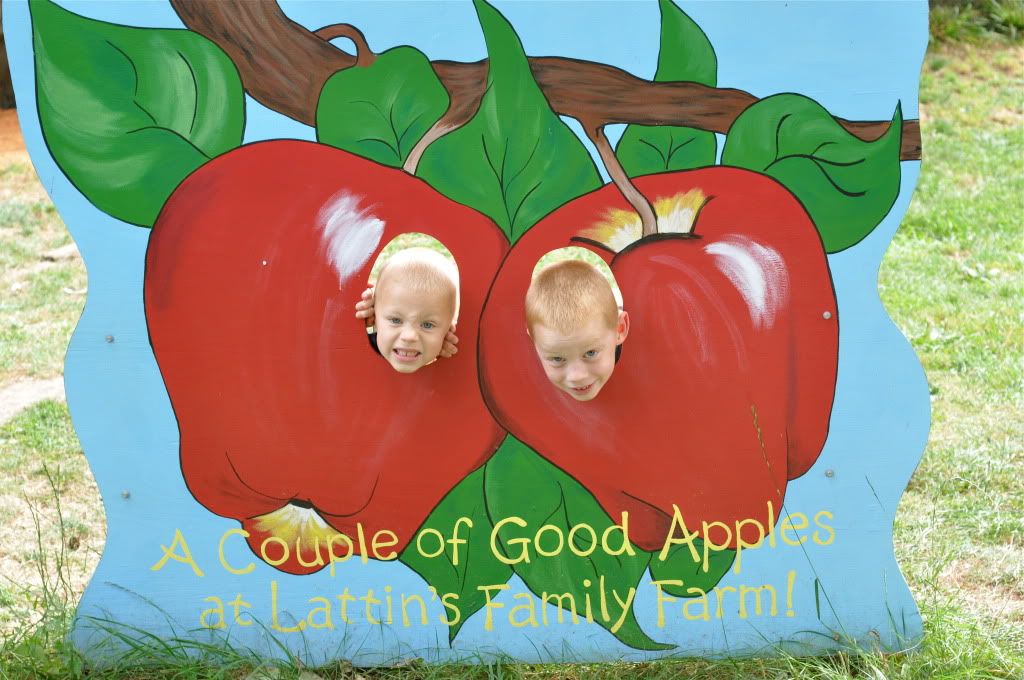 Luke and Isaiah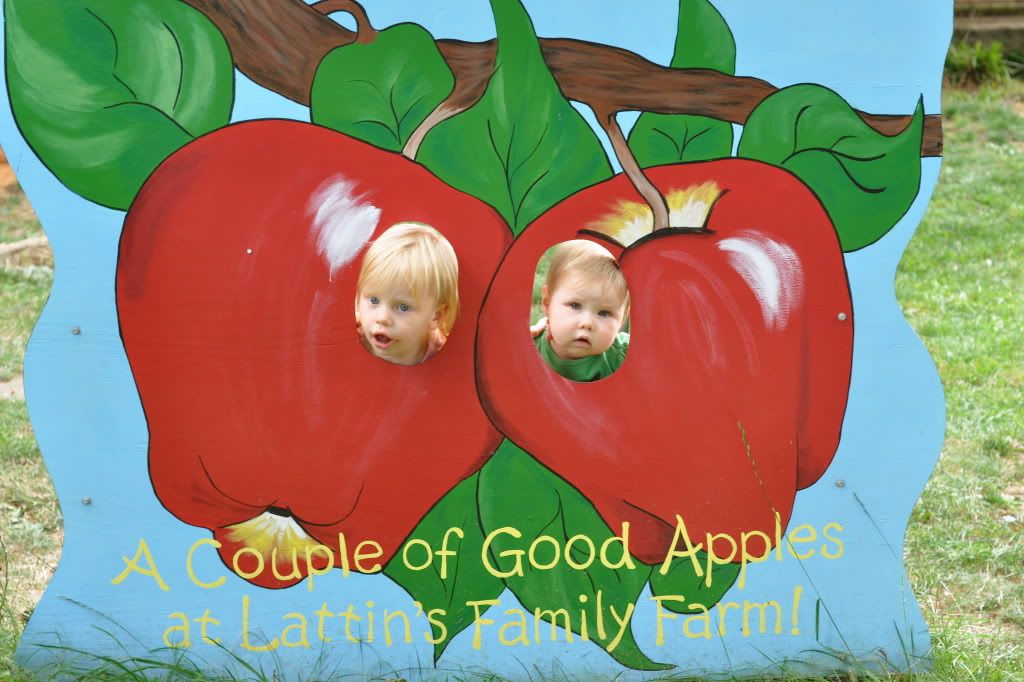 Lizzy and cousin Isabelle
If learning about all the other letters is this delicious I better be careful. Luke is already planning on making Elephant Ears when we get to 'E.'
In other news... we are headed to Disneyland in 4 days!!! Excited is running high in the Grunenfelder house. We CAN'T wait and we'll tell you all about it!