Well, here we are at the beginning of October, finishing up our first month at our new house. It has been a month of unpacking, organizing, adjusting and starting new endeavors. Kyle's new job is going great and he loves teaching math all day. The kids and I are ending our 4th week of home school. This has probably been a bigger adjustment for me than the move but we are getting the hang of it and the kids are having a great time.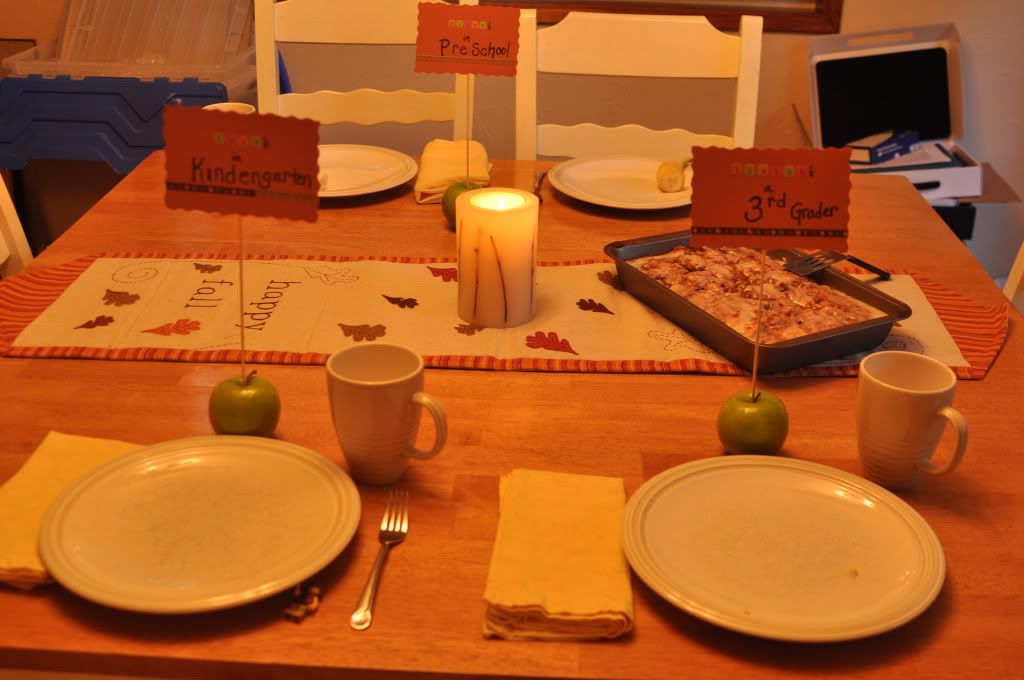 First day of school breakfast
There is lots to share and talk about from the last month but today I'm just going to tell you about one of the biggest blessings of our new home... the backyard. My kids will play outside in whatever size space they have, but an almost two acre yard has been so fun, especially with this amazing weather we have had the past month. We are still eating out on the patio; in fact we ate dinner outside tonight. Love it! Here's a little peak from last Friday...
Looking towards the house...
Debbie loves it too; running through the woods, laying in the sun in the front yard and chasing after squirrels. This last weekend the boys were cowboys and spent the day moving their horse camp around the yard and setting up their cooking fire for their pots of beans. We've also been able to do some school and art projects on the picnic table. Gotta do it while we can!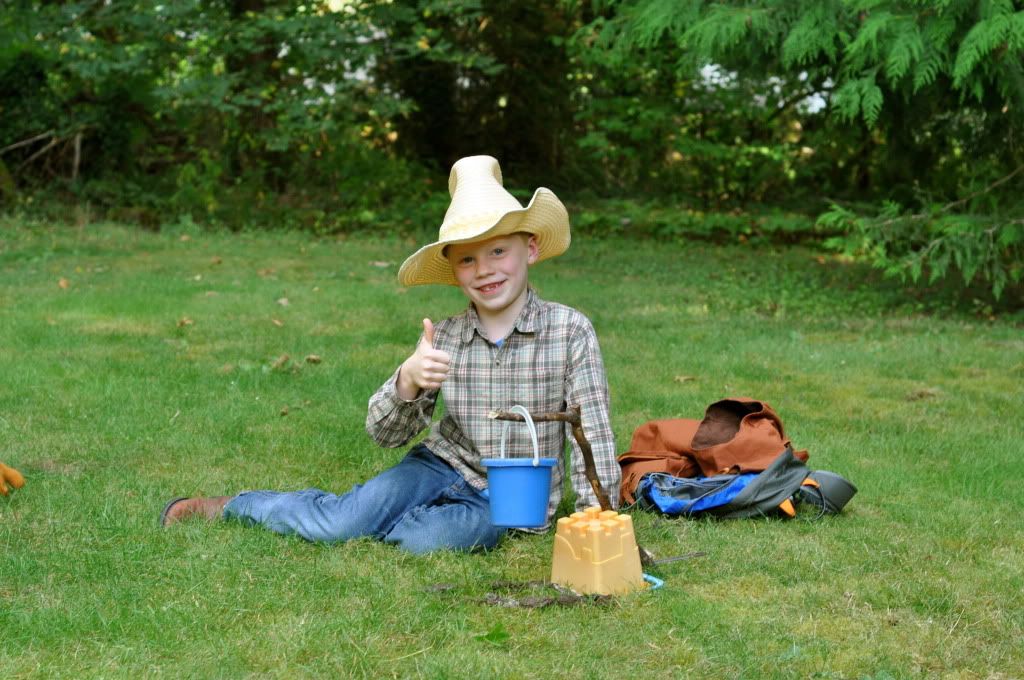 Cook his pot of cowboy beans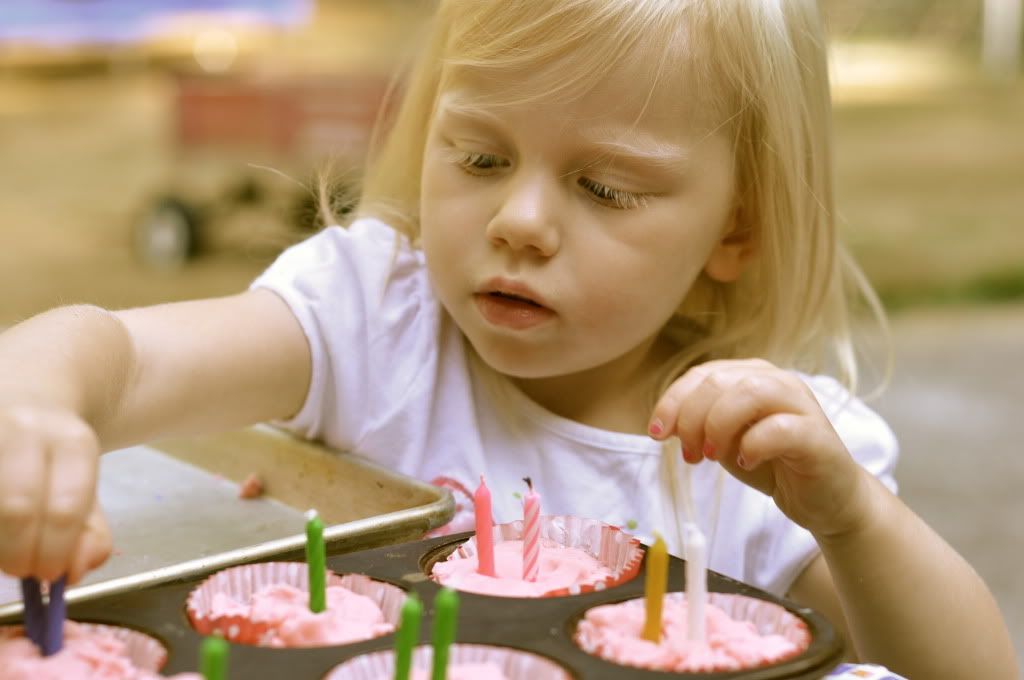 Lizzy making play dough cupcakes
I think I've always loved the simplicity of playing in the backyard. You can have some pretty big adventures back there, no matter now big or small. Here's a few of my favorite backyard fun photos from the summer. I think they're just too cute not to share.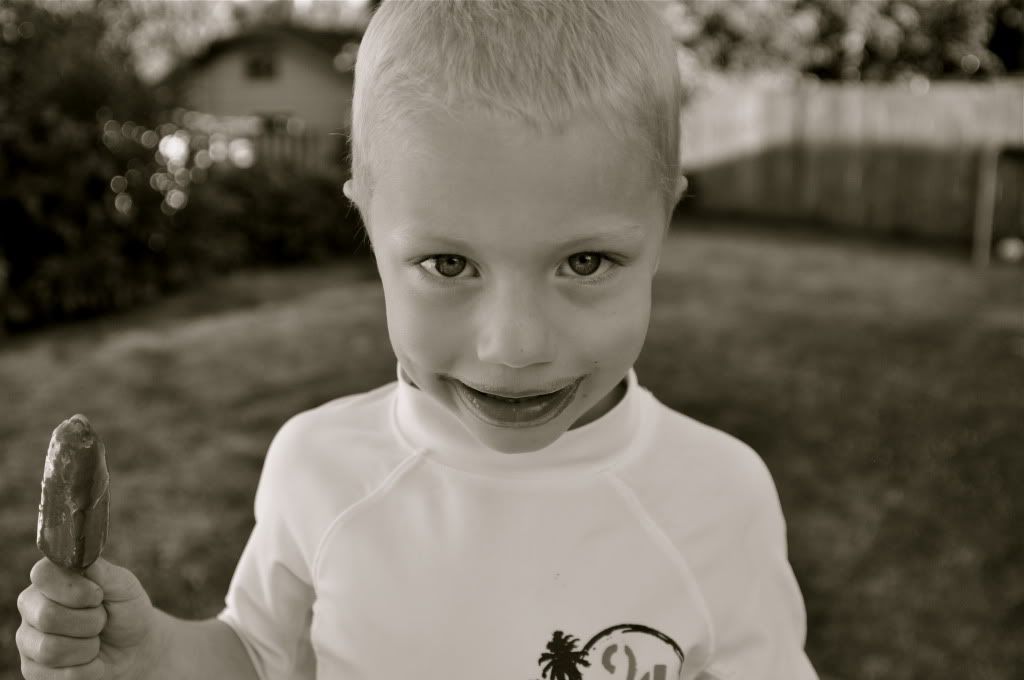 Fudgesicle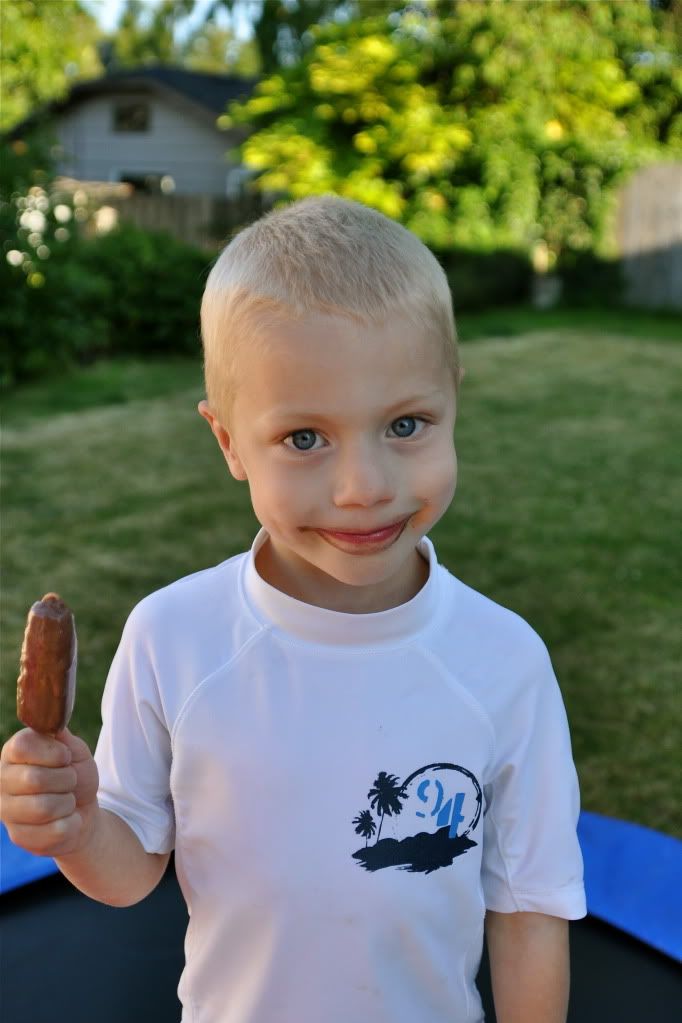 love me some Lukey pie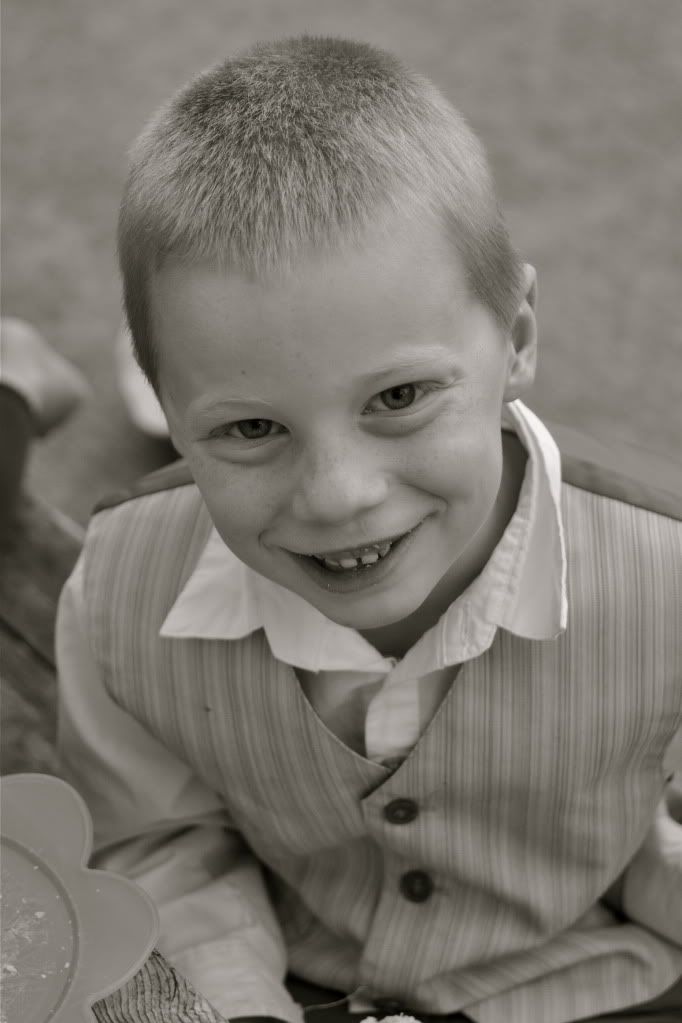 and my sweet sweet Isaiah man too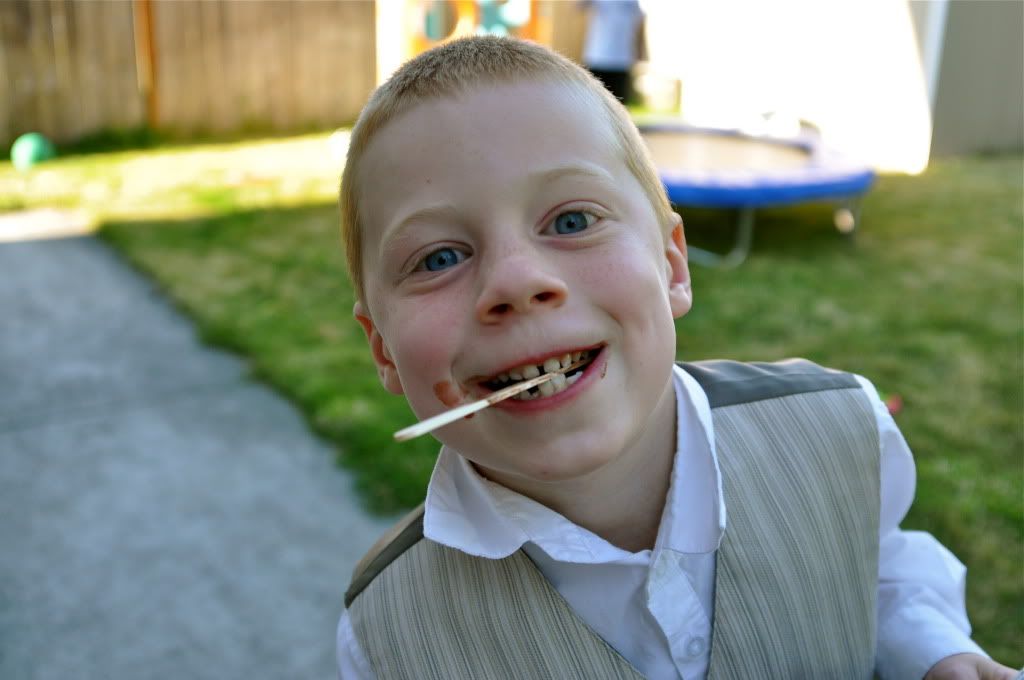 funny guy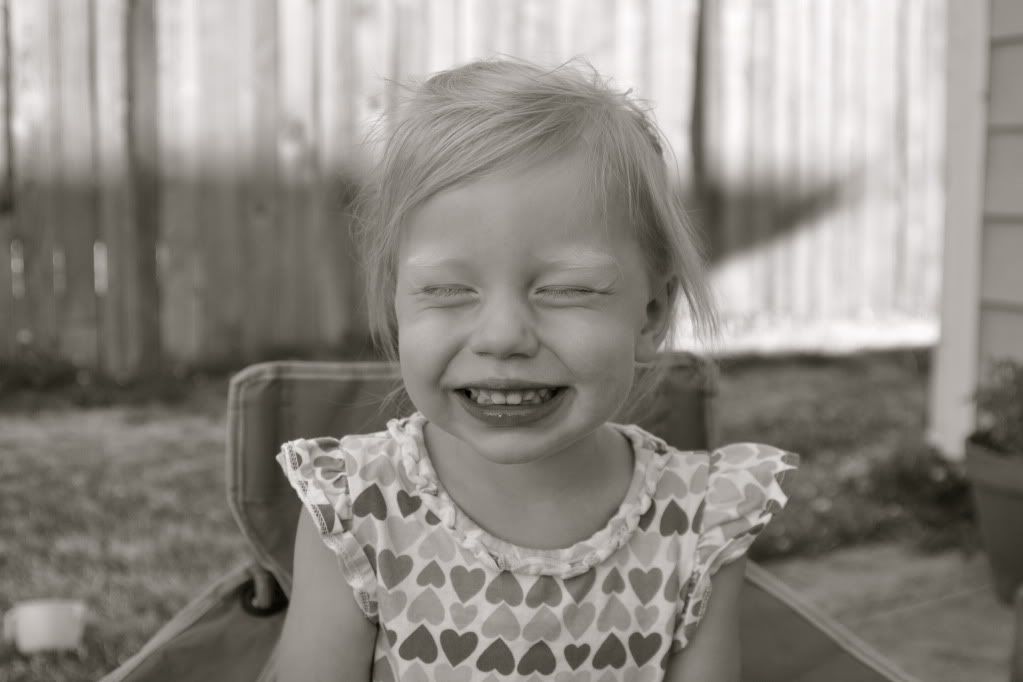 She melts my heart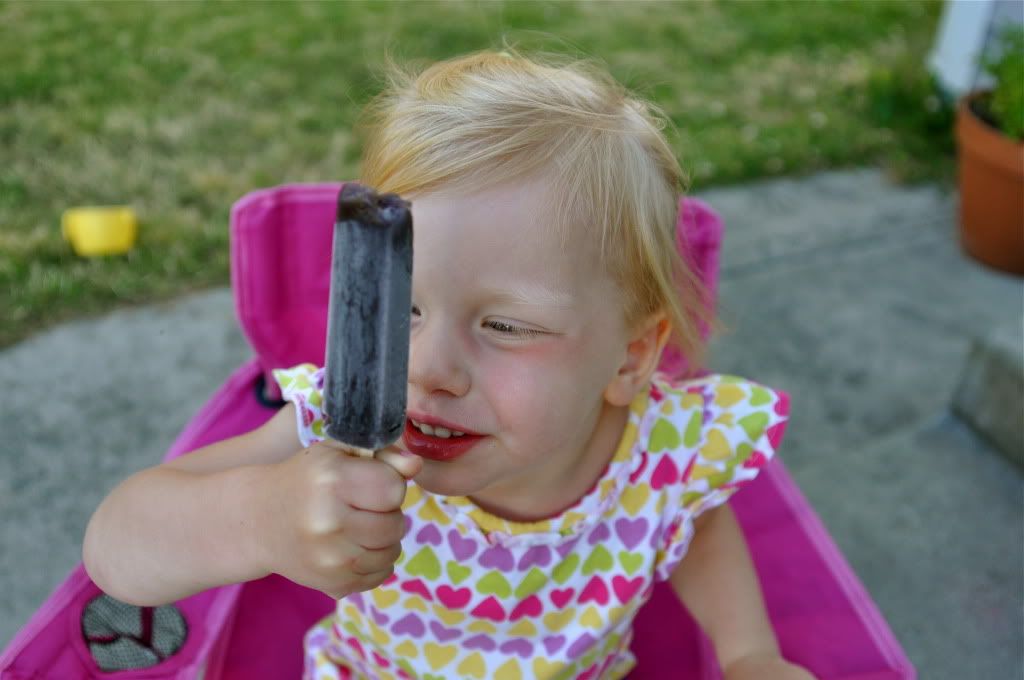 grape popsicles are her friend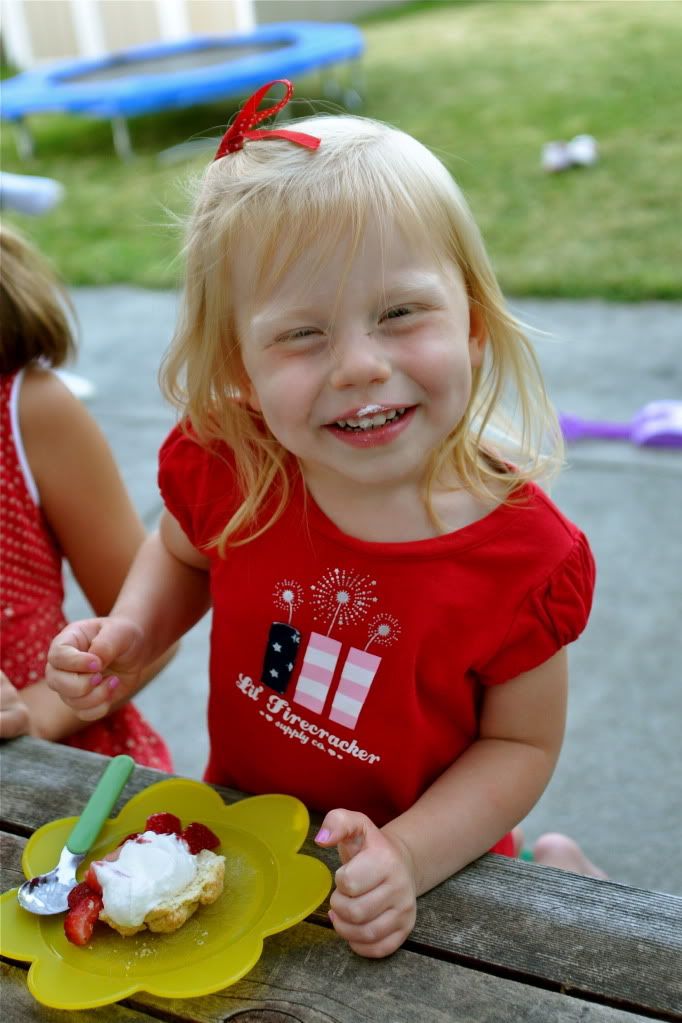 Happy 4th!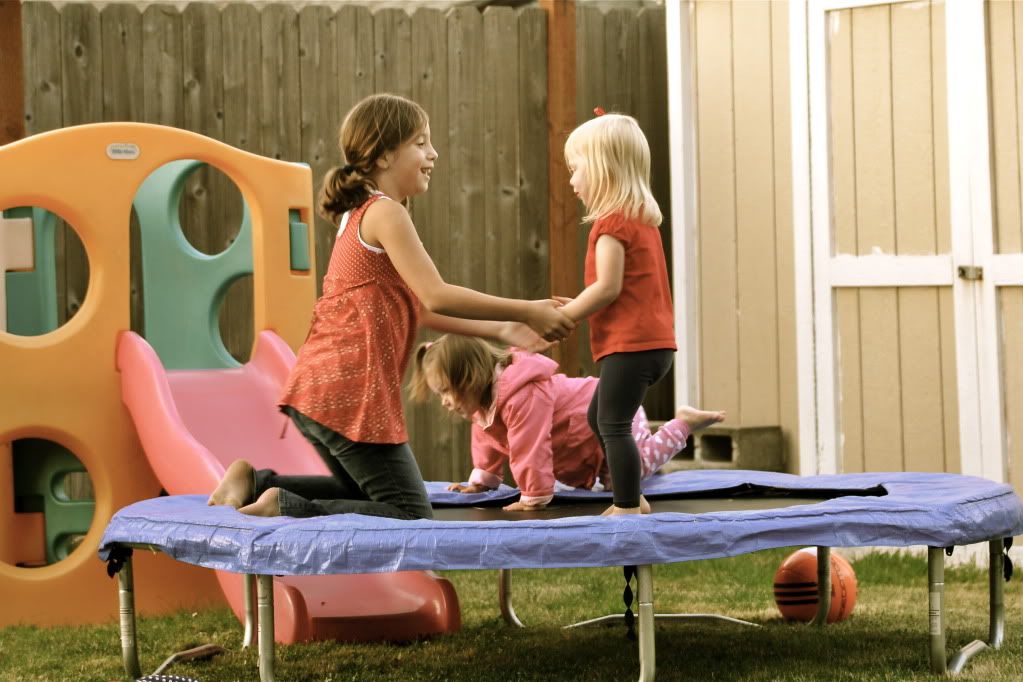 Love this one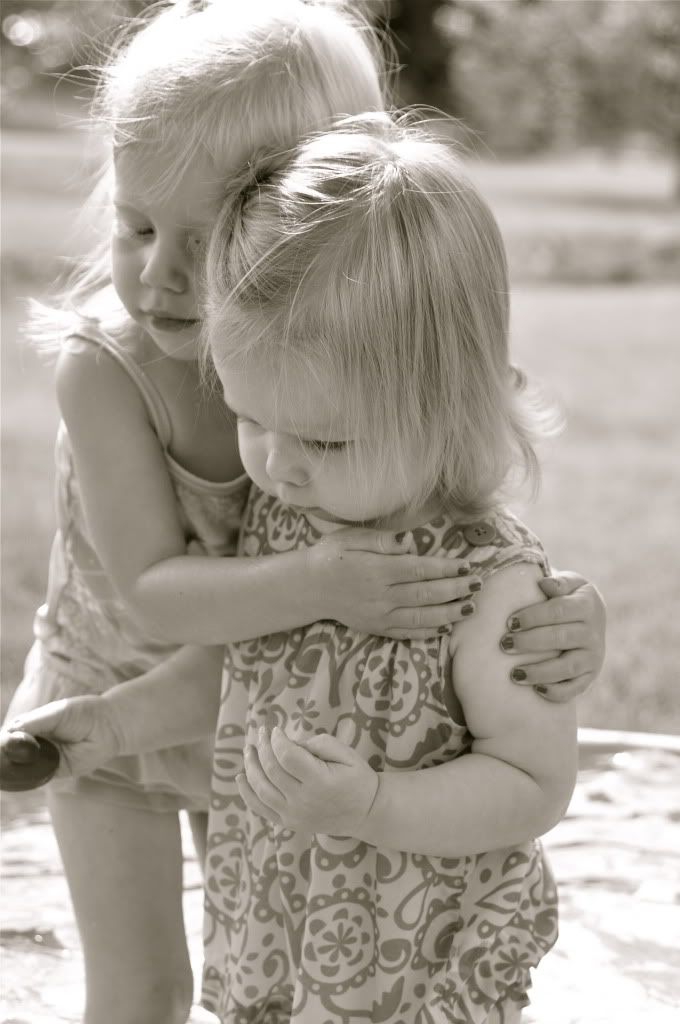 sweet cousins in grammy's back yard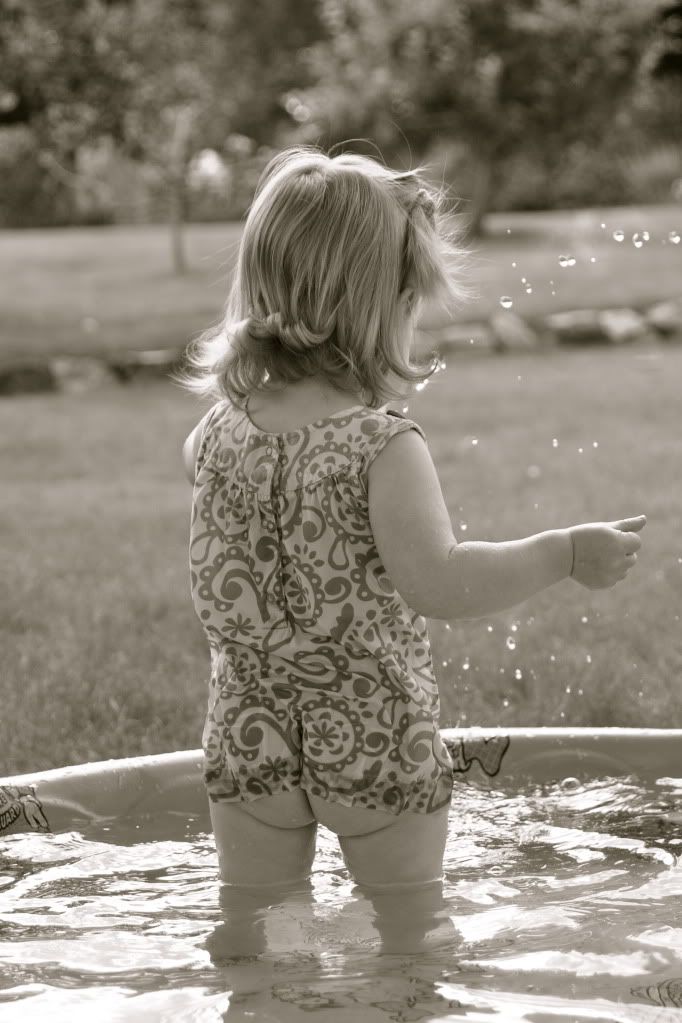 sweet cheeks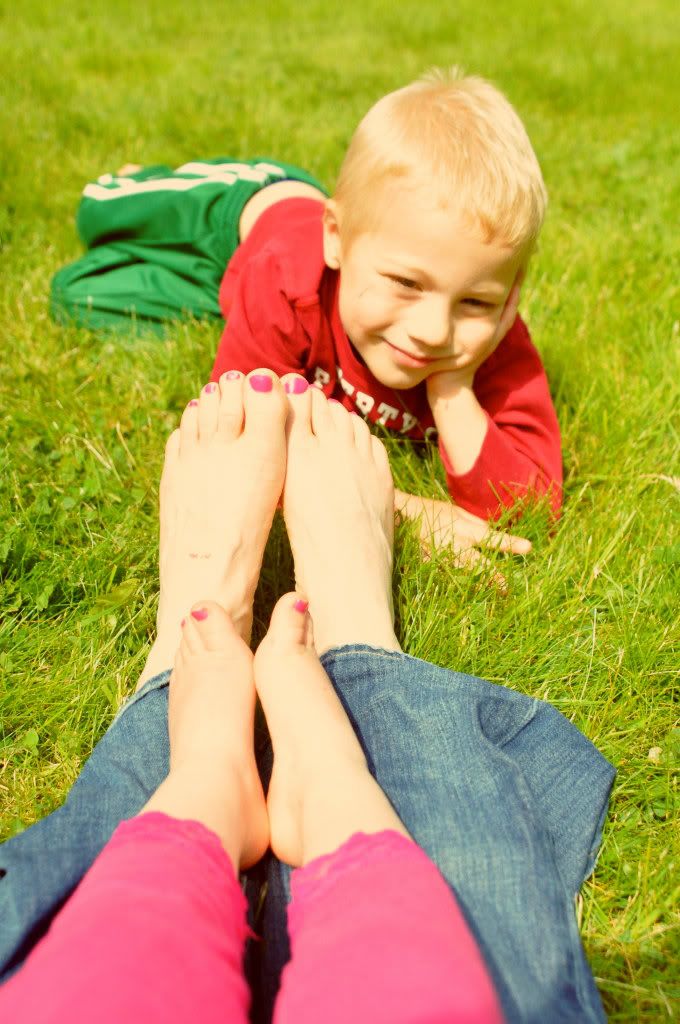 I love my life
Alright, now that I got those pictures posted I am ready to admit that it is fall. The pumpkin spice candle is out and we had pumpkin muffins this weekend. Bring on the apple cider and cozy mornings with coffee and the beautiful fall colors. I have a feeling there is one more thing our new yard will be good for.... raking up and jumping in leaves!