We just got to take the kids on their first trip to Disneyland. The boys have been praying that we could go for about two years and we have been putting little bits here and there into our Disneyland fund. The day finally came and they were so excited! The anticipation and countdown were half the fun. My mom joined us too- it was super fun to have her with us and very nice to have a third adult along. This was only my third visit to Mickey's home and being with the kids made it seem in some ways like I was seeing everything for the first time too. Here were ten of our favorite things in no particular order.
1. Stepping through the gates and onto Mainstreet USA. It's exciting and magical and the streets were decked out for fall. It's pretty much impossible not to smile.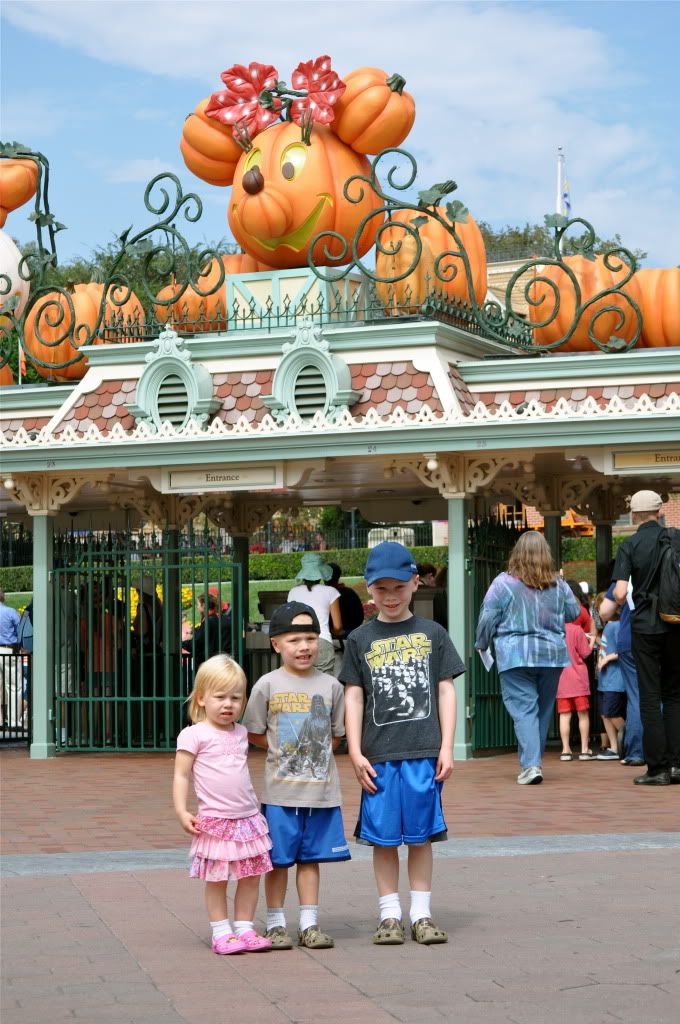 Arriving at the gates!
2. Star Wars! Star Tours was Isaiah and Luke's favorite ride and we did it three times. They especially loved going underwater and the pod race. The boys also were set on doing the Jedi Training. We explained to them that they might not get picked but we would try a few times. On our first day we happened to be walking by just as the crowd was gathering for the first training of the day. They picked kids from our side and then moved over to the other side so we thought this time they would just be watching.... but then they come back to our side and said "and the twins in the gray shirts." (they were matching that day) I don't know who was more excited, them... or Kyle and I. Luke got called out to fight Darth Vader very first and instead of following the routine they had practiced, he went straight for the body shots. It was pretty funny.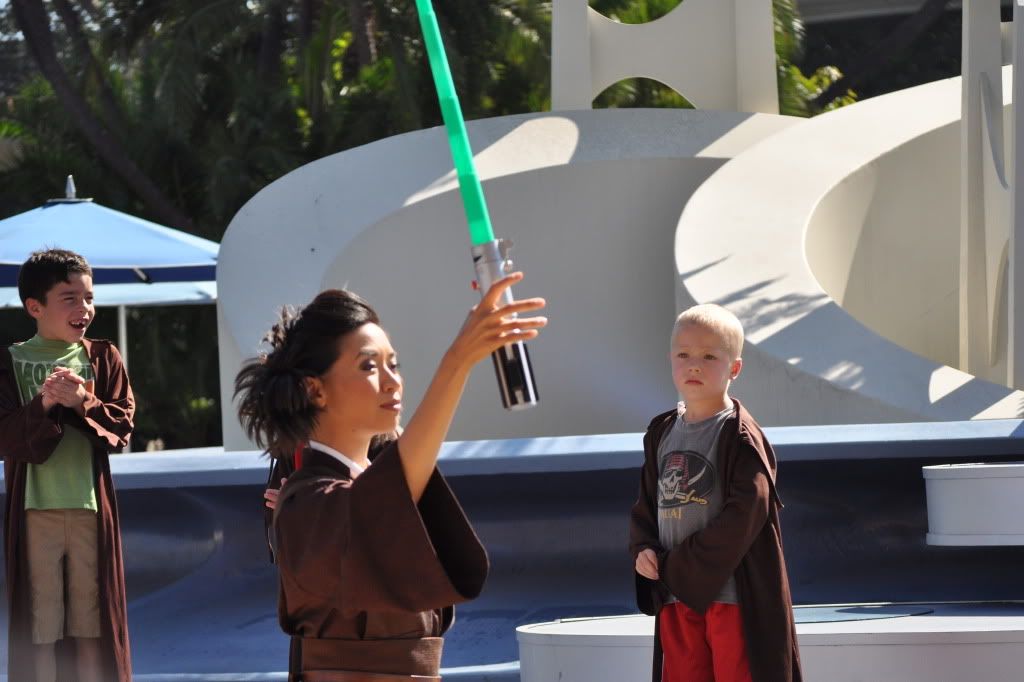 Very serious stuff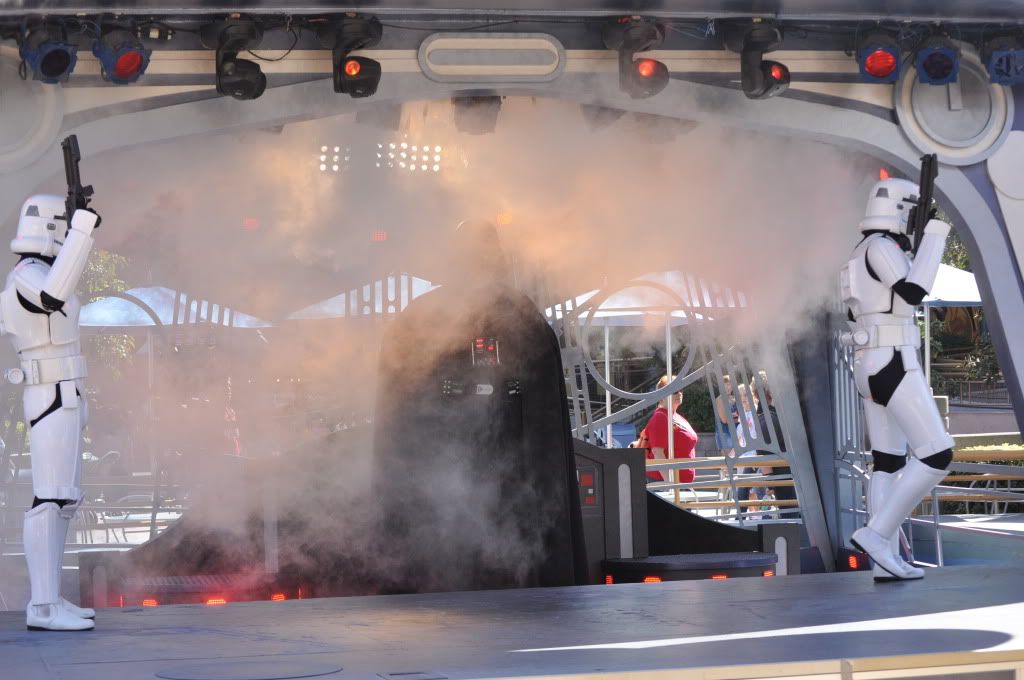 Uh oh... here comes Darth Vader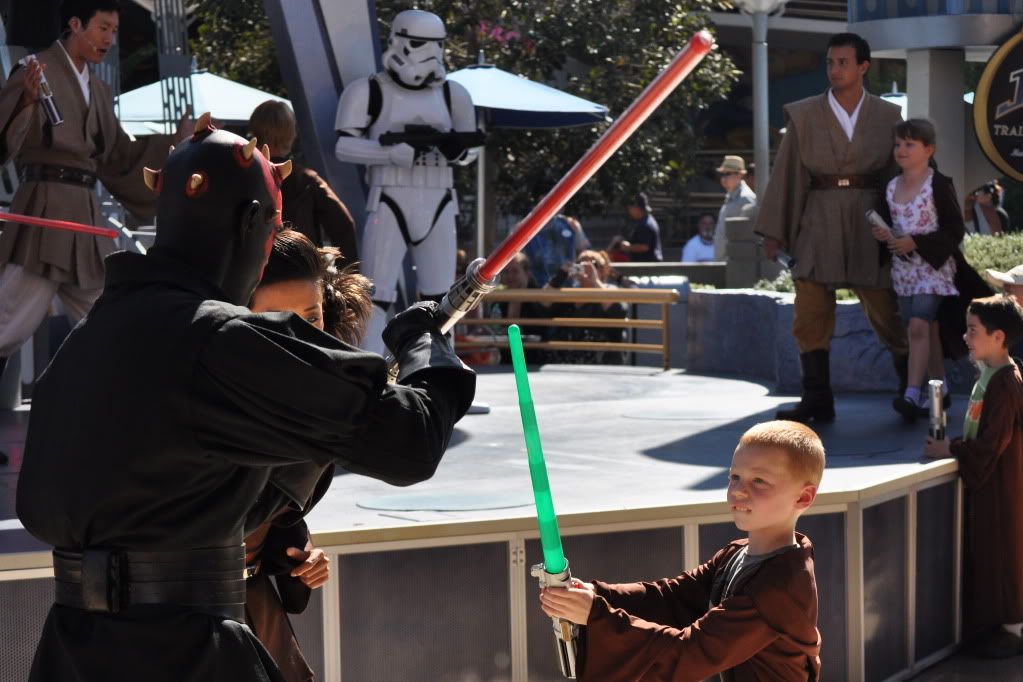 Isaiah concentrating on his fight with Darth Maul
Isaiah's fight against Darth Maul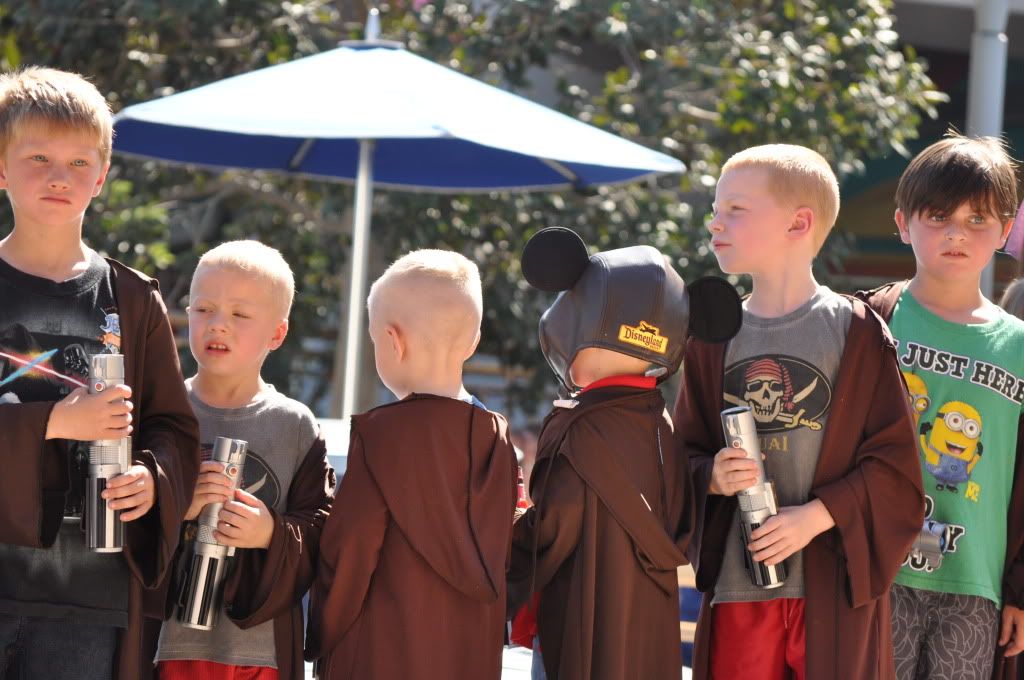 They did it! Officail Jedi Knights
3. Minnie Mania- Lizzy fell in love with Minnie Mouse. On her first encounter with Minnie she wasn't so sure but after that she was in awe. She got a Minnie doll as a souvenier and Minnie has not left her side since we have been home.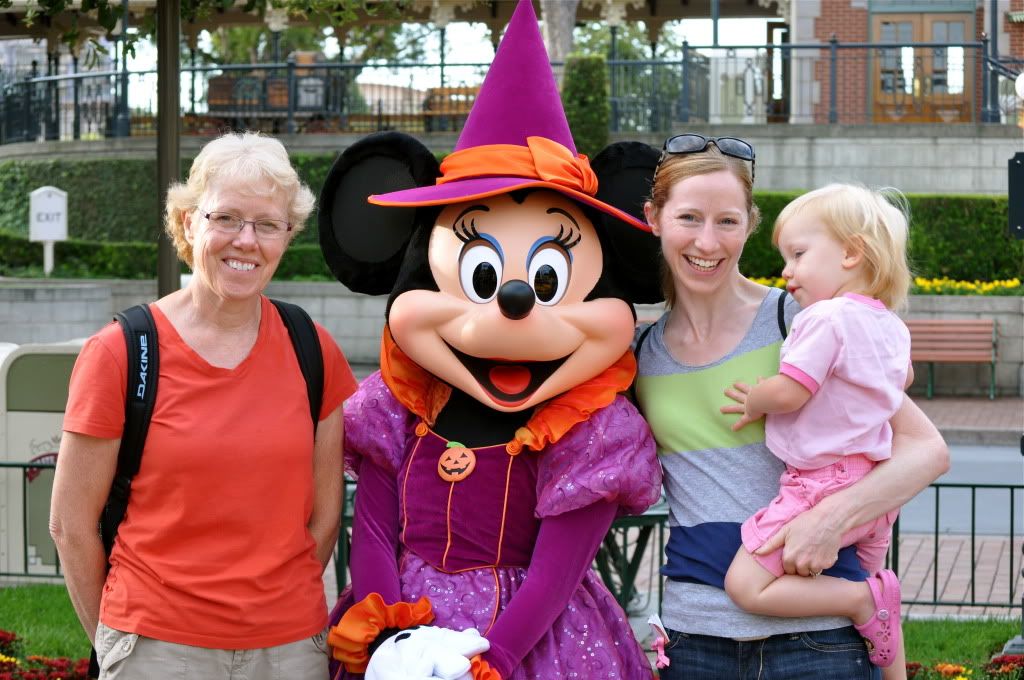 First time with Minnie... not so sure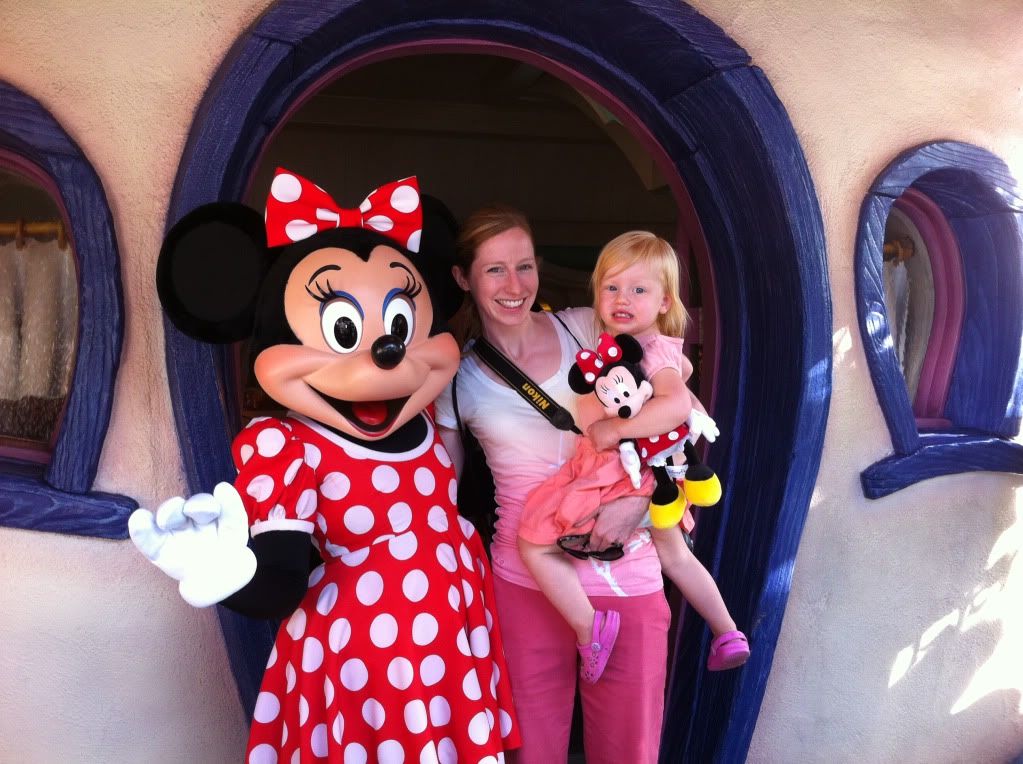 At Minnie's house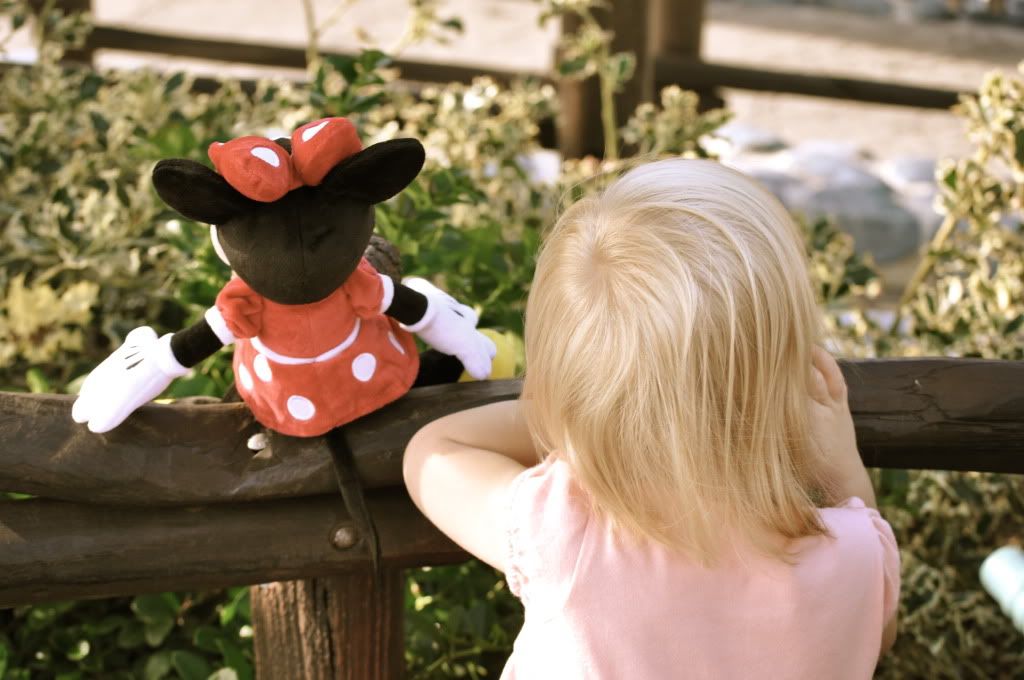 Watching the boys on the Toon Town roller coster with Minnie
Resting with Minnie mouse
4. Kyle jumped on Buzz Lightyear Astro Blasters every chance he got. He tried his very best to get a high score but to no avail... maybe next time.
5. Trying on hats/ears... So many fun choices, but in the end I opted for the classic Minnie ears. You just can't go wrong.
6. Pirate fun- Unfortunately for our pirate loving boys, Pirates of the Caribbean was closed for matenence which we knew beforehand. Thankfully they thought Pirate Cove was a great adventure. They LOVED exploring the island and winding their way through all the caves.
7. Dinner at Goofy's kitchen... Yummy food + characters at your table = fun time had by all! And Disneyland at night... so pretty!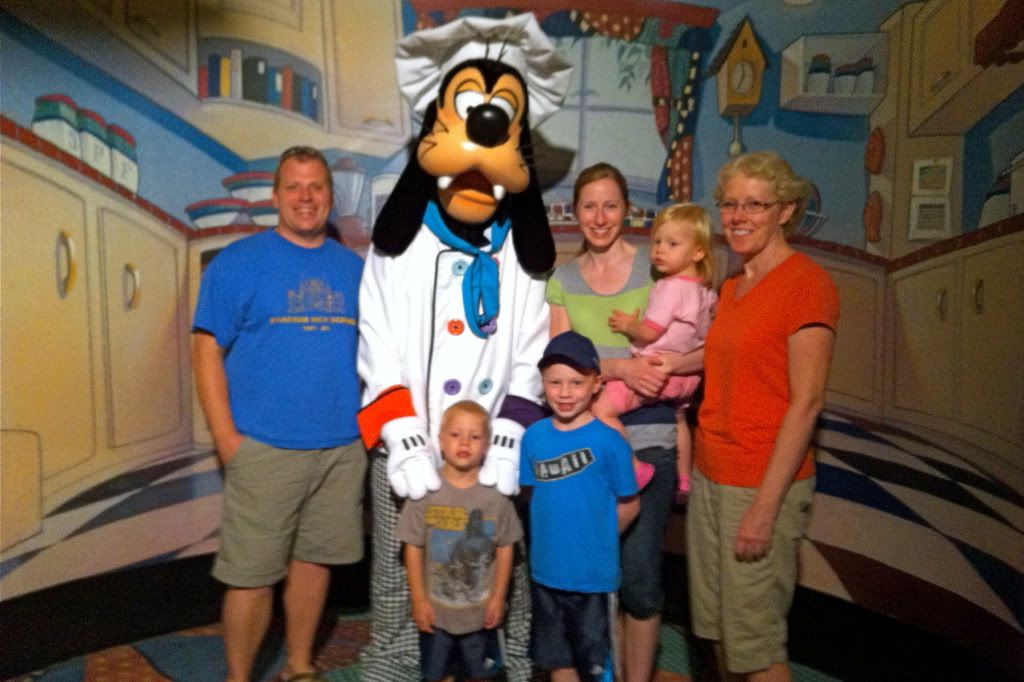 Goofy's kitchen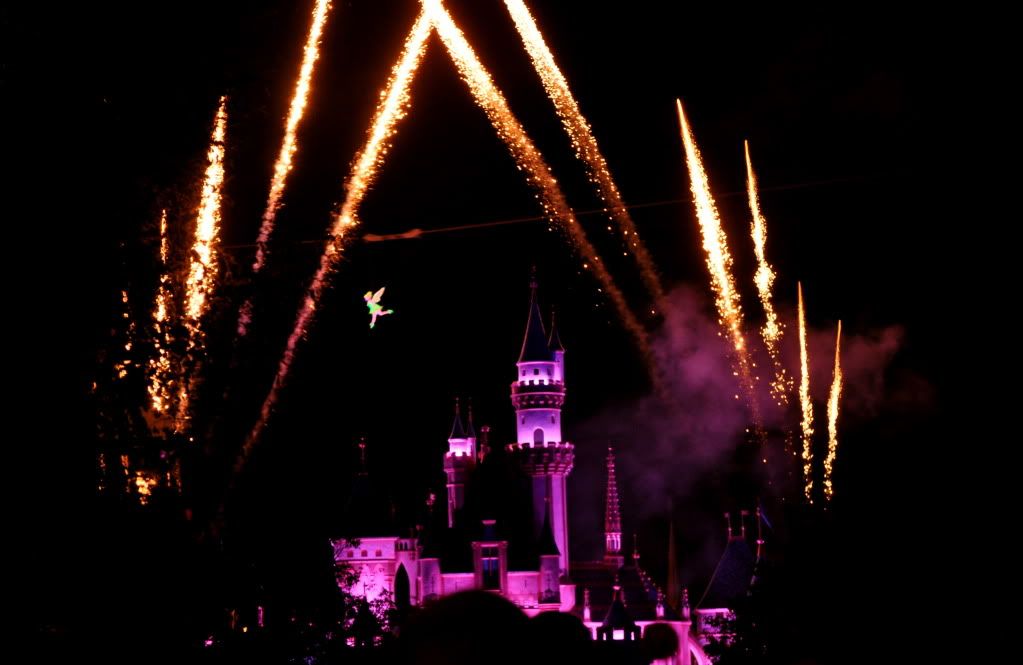 Fireworks!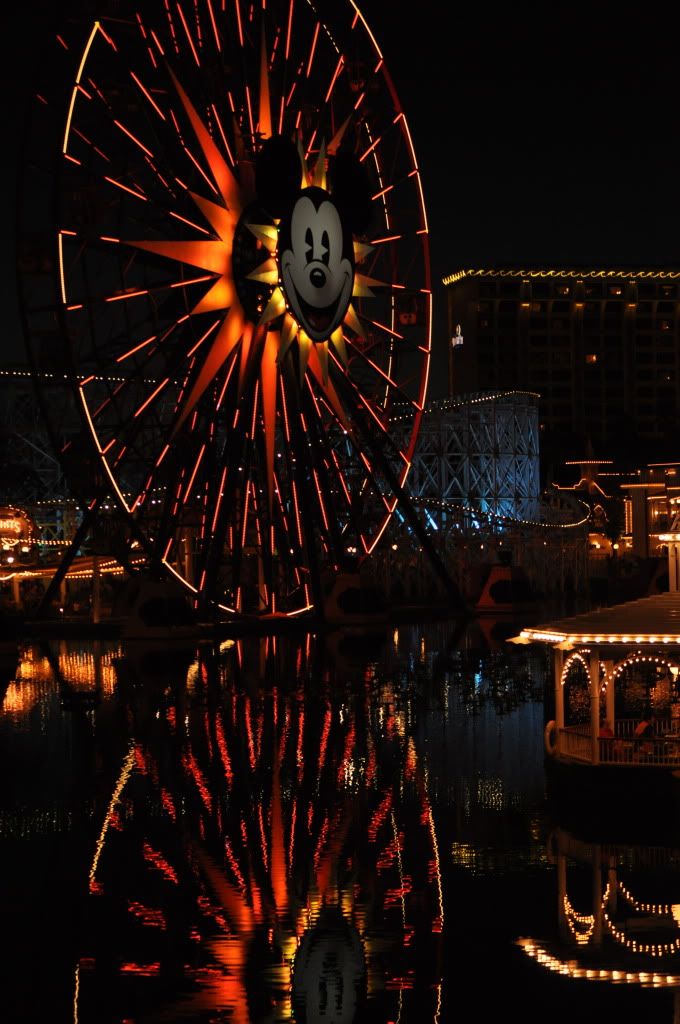 California Adventure at night
8. Time together- laughing, talking, eating, trying new things, relaxing, and playing so hard we fall asleep as soon as our heads hit the pillow.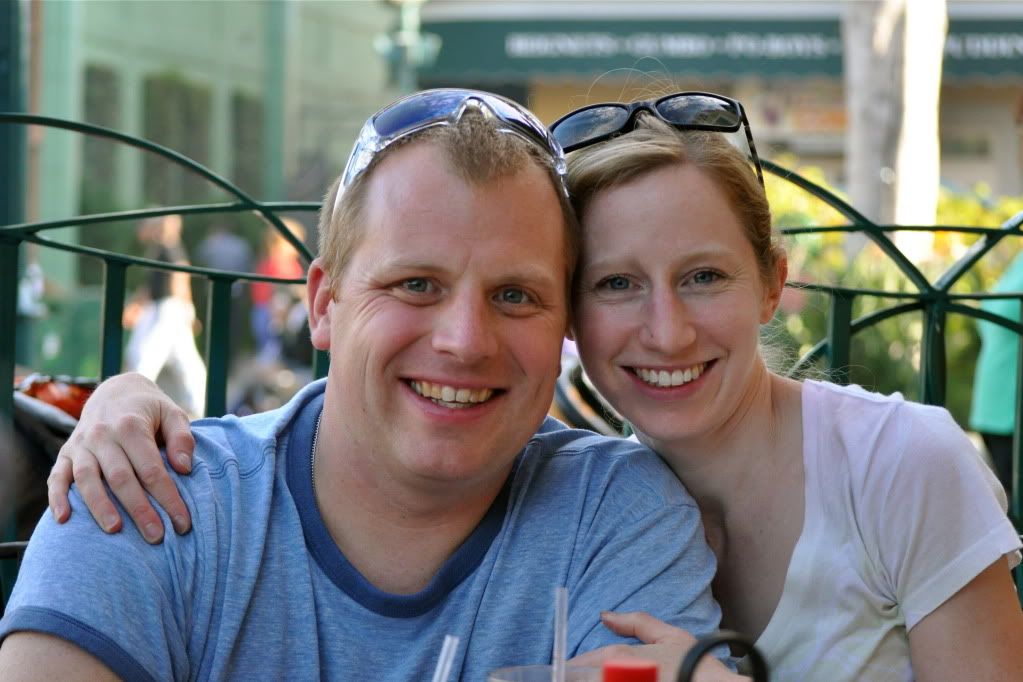 Relaxing dinner in downtown Disney
9. Lizzy's favorite rides.... It's a Small World. For a two year old it really is pretty awesome. There's so much detail you notice something new everytime. It's a perfect place to cool down on a hot afternoon, or get some cover in a rain storm. Also, King Titan's Carrasel.
10. Speaking of hot afternoons, we had amazing weather- so sunny and beautiful and warm. Except for our last morning when we got that rain storm. The one good thing about the rain... it made it just a little easier to say goodbye.
We had such a fun time and brought home lots of memories! Here's a couple more parting shots...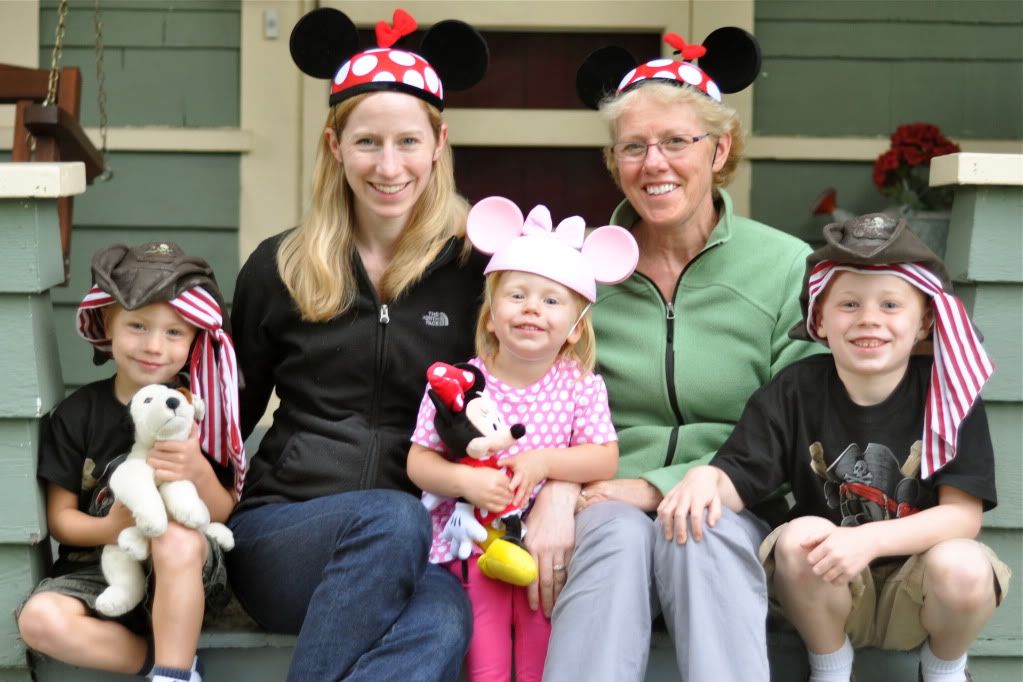 Home again, home again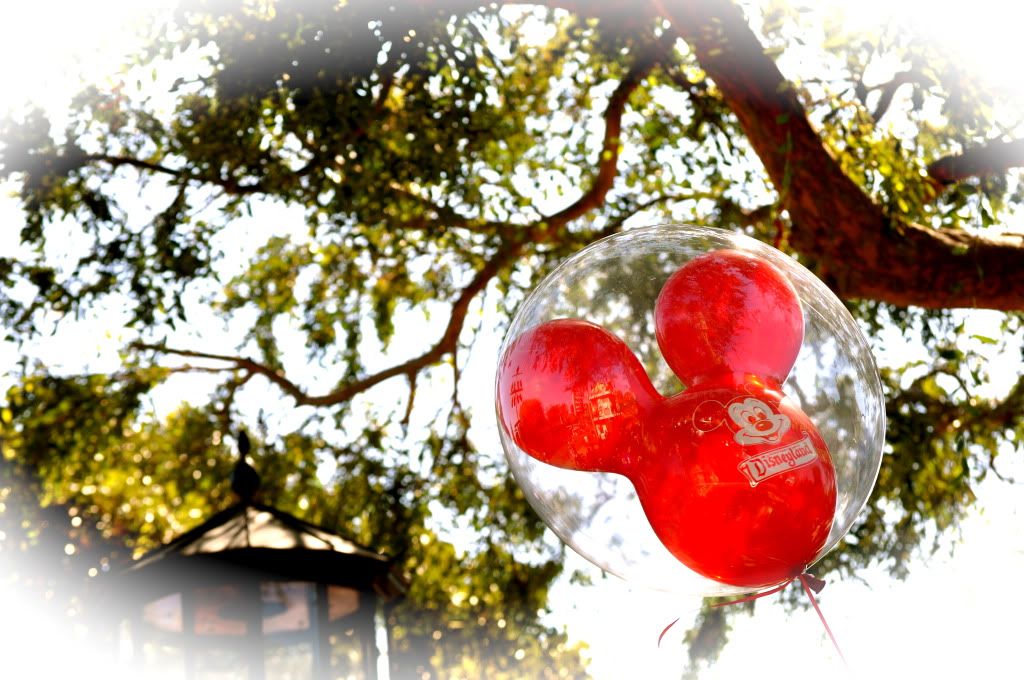 good-bye Mickey!