This last weekend we headed over to eastern Washington to visit my parents and participate in the Chelan Man Multi-sport event. Kyle and I did the Sprint triathlon- my first one!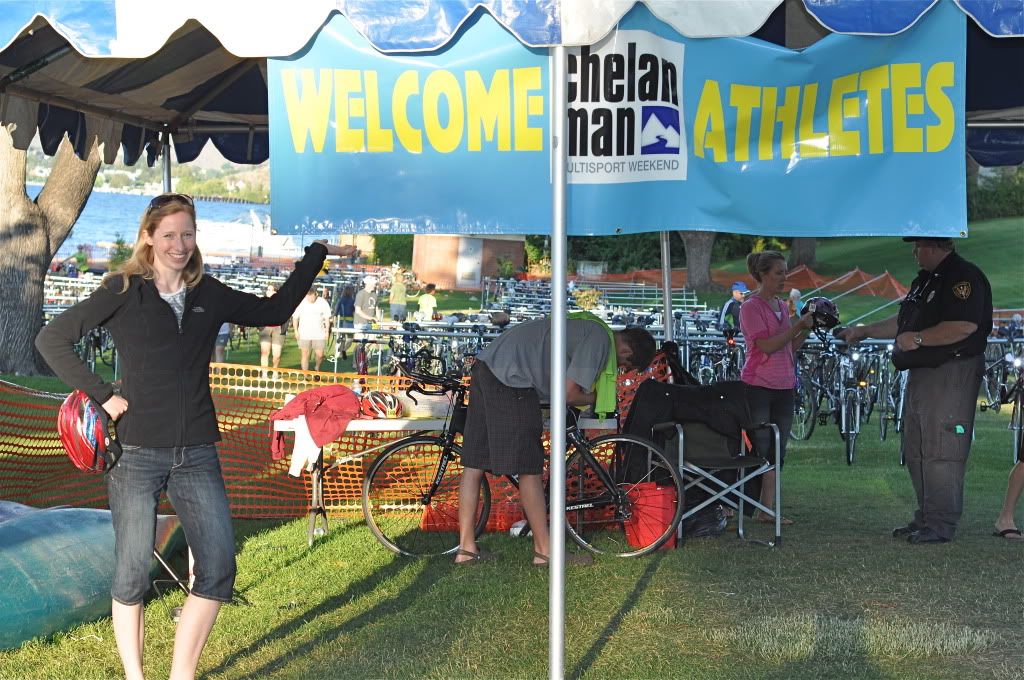 checking in our bikes the night before
Kyle and I had decided we wanted a goal to work towards together- something to help motivate us to work out in the midst of the busyness (and sometimes exhaustion) of life, and work, and kids, etc. etc. If you're a parent you know what I mean. Now, I'm a runner at heart and I feel pretty comfortable lacing up my shoes and heading down the sidewalk, but I couldn't really remember the last time I had gotten on a bike. And for the last 7 years, swimming for me has consisted of playing with the kids in the pool with my sunglasses on. But we fit in rides and swims and runs here and there and even got to go together a few times. We definitely could have trained more but as a mom and dad of 3 I think we did pretty good. :-) The kids were excited for our "race" too. Isaiah reassured us that it was OK if we didn't win. We started calling it an "event" after that.
getting marked the night before- our buddy Jocelyn was there too!
It felt so official getting marked with the Sharpe. That's our race number and our age. It was kind of fun having the ages on there. Then you could see how old the people were that were passing you. I'm pretty sure someone I know had a 71 year old man pass him... but I won't name any names.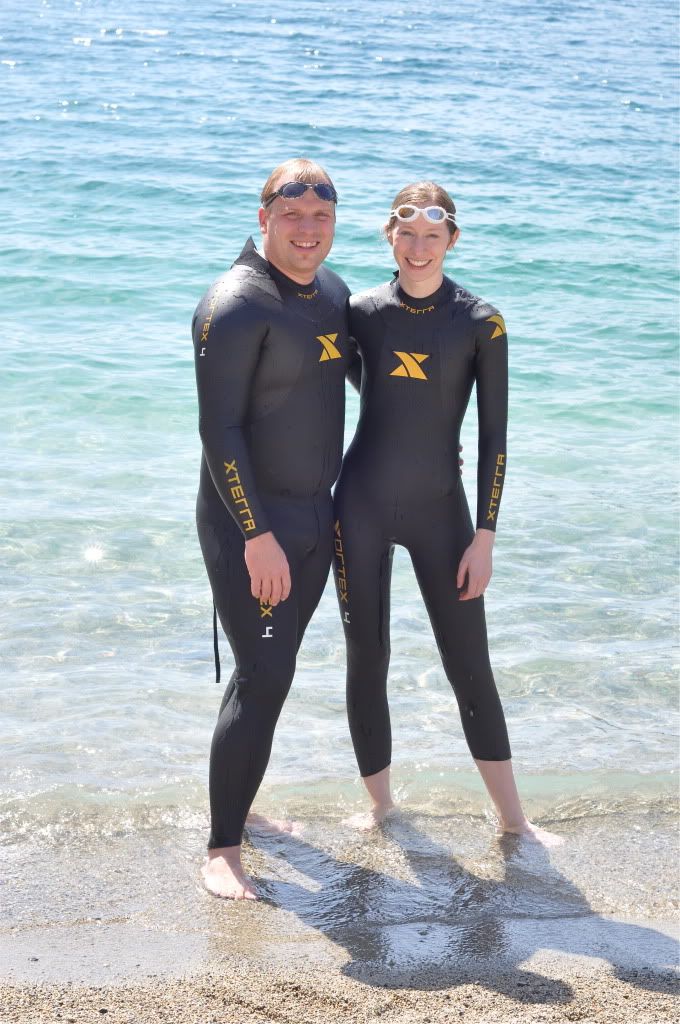 trying out our wetsuits at Omak Lake
I'm SO glad I had a wetsuit since Lake Chelan was a chilly 63 degrees. After testing the wetsuit out the day before for the first time I was feeling pretty good about the swim. That is until we went to pick up our packets the night before the race and I saw the buoys I was supposed to swim around and the choppy lake water... My dream that night didn't help matters. In my dream I was done with the triathlon and was walking to the minivan but I couldn't recall any part of the day. I was looking through the pictures on my mom's camera but I couldn't remember anything about the race. I asked my mom how I did on the swim and she gave me a sympathetic look, "It took you a really long time... I didn't think you were going to make it." I didn't sleep much after that. But Sunday morning the lake was calm and smooth. Once I started swimming the nervousness melted away and everything went great. It was a super fun day!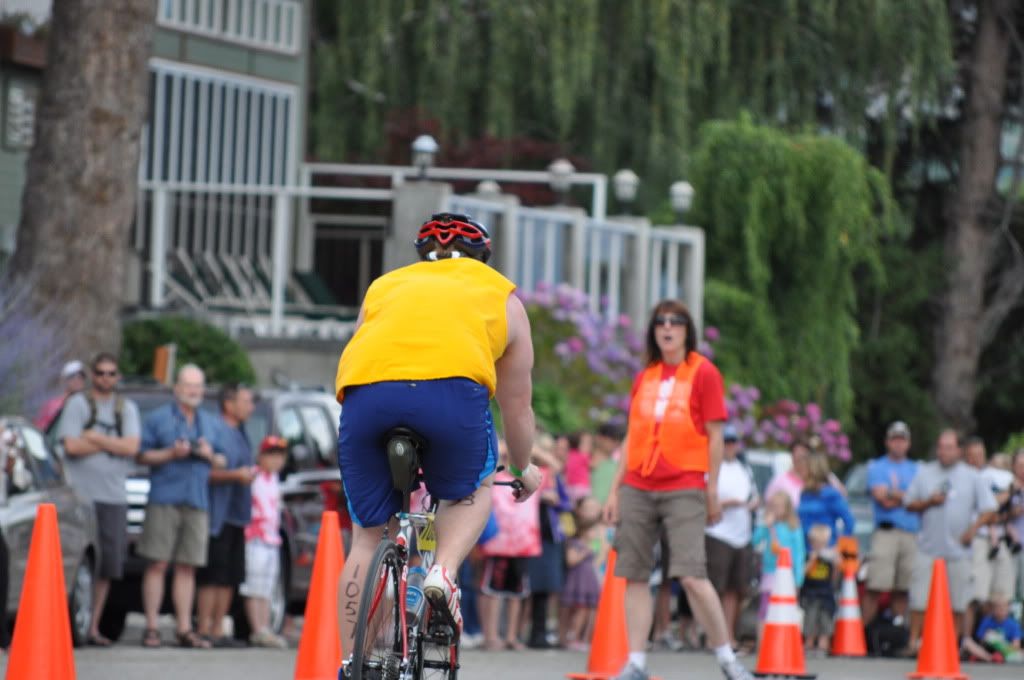 Kyle finishing the bike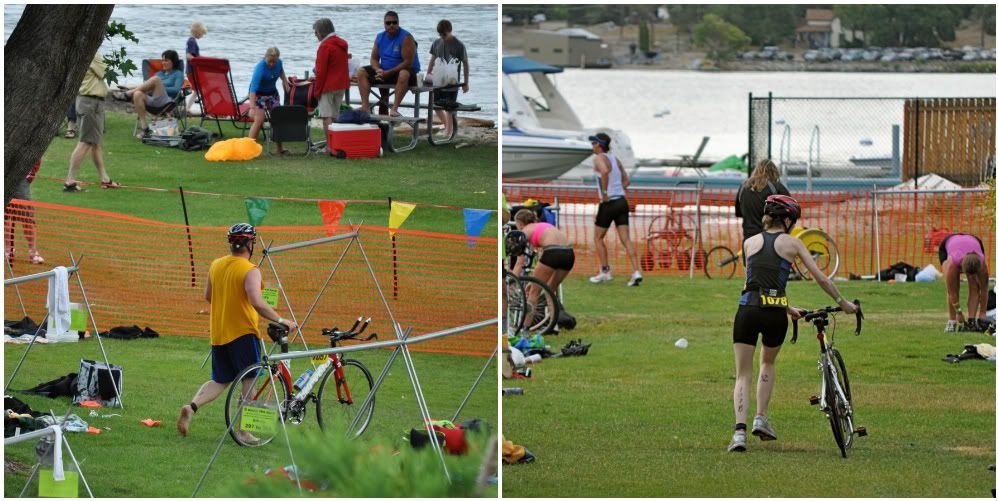 Transition area
Realizing that my legs feel like lead
All smiles coming into the finish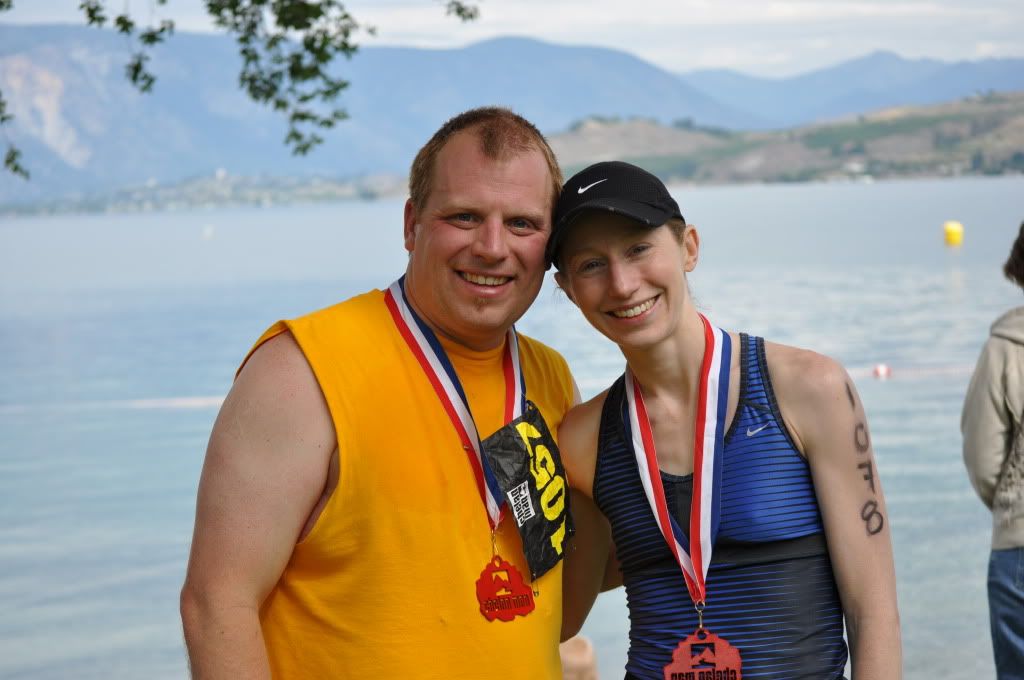 Chelan Man... and Woman :-)
our fan club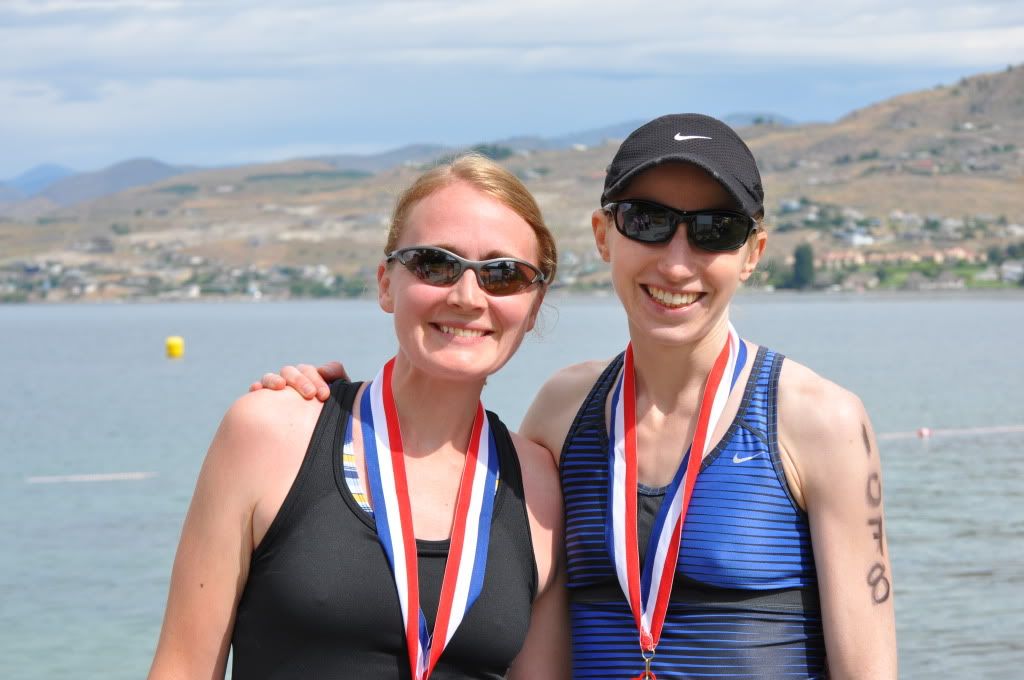 Way to go Joc!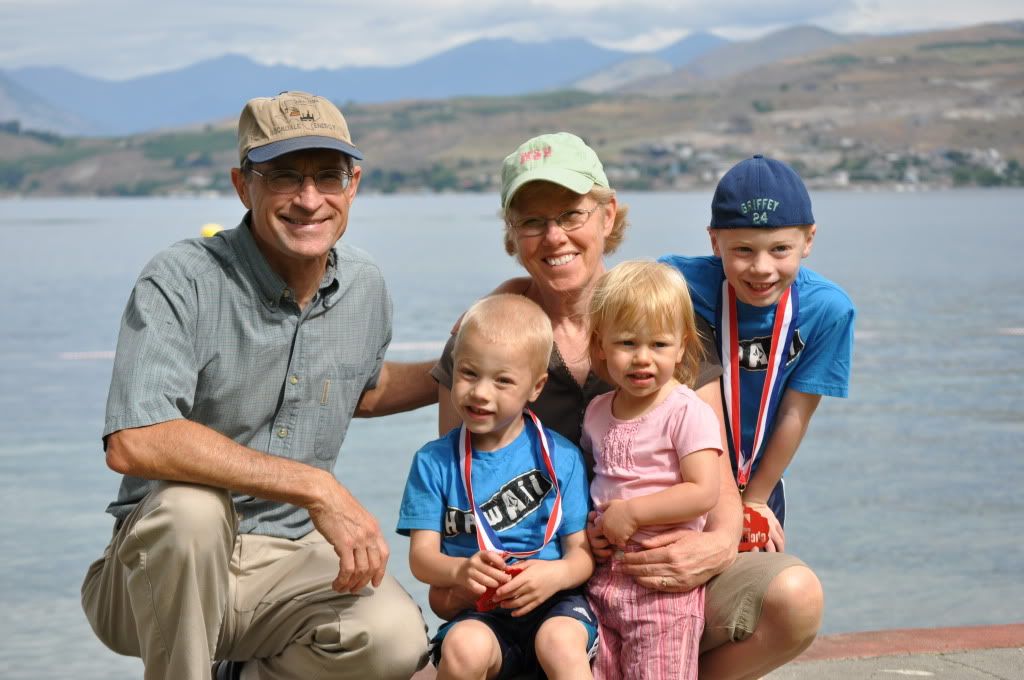 We couldn't have done it without my parents, who hung out with the kiddos- Thanks Mom and Dad!!!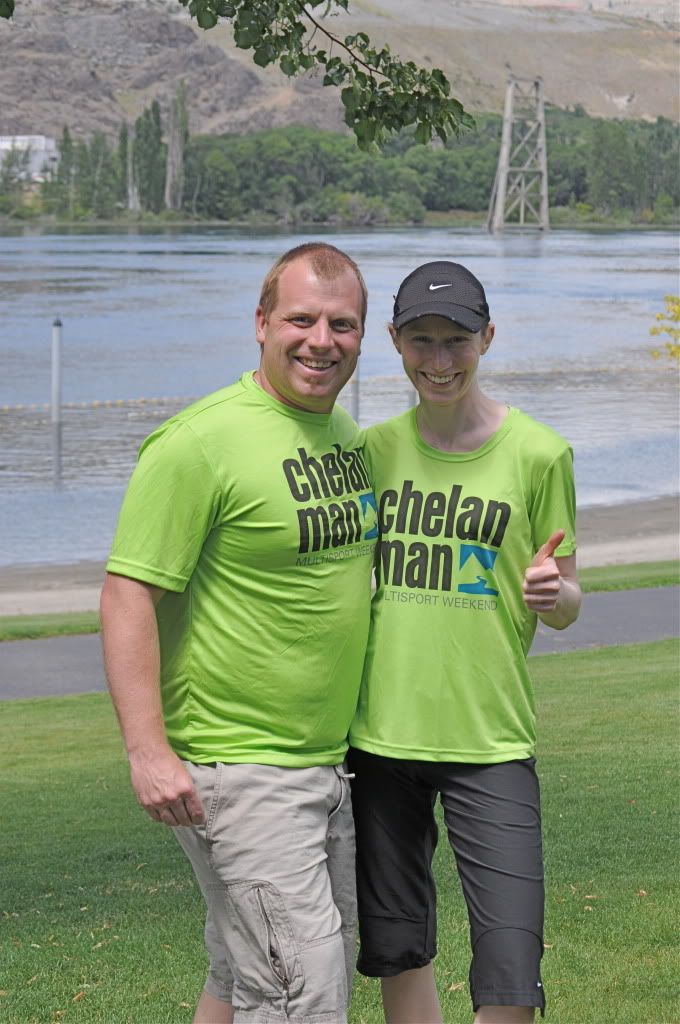 I'm happy to report my first triathlon was really fun. I just may be hooked. We had such a good time we are already scheming our next race. Let us know if you want to join us!