Tonight Isaiah decided he wanted to learn how to juggle. Maybe he needed an outlet after two weeks spent in an abnormal amount of resting. Maybe he saw a couple bean bags and the thought just came to him. Whatever it was he was determined to figure out juggling and the whole family joined in. We got out the scarves we just happen to have in the garage and memories of elementary P.E. came drifting back as we started throwing scarves in the air.
working his skills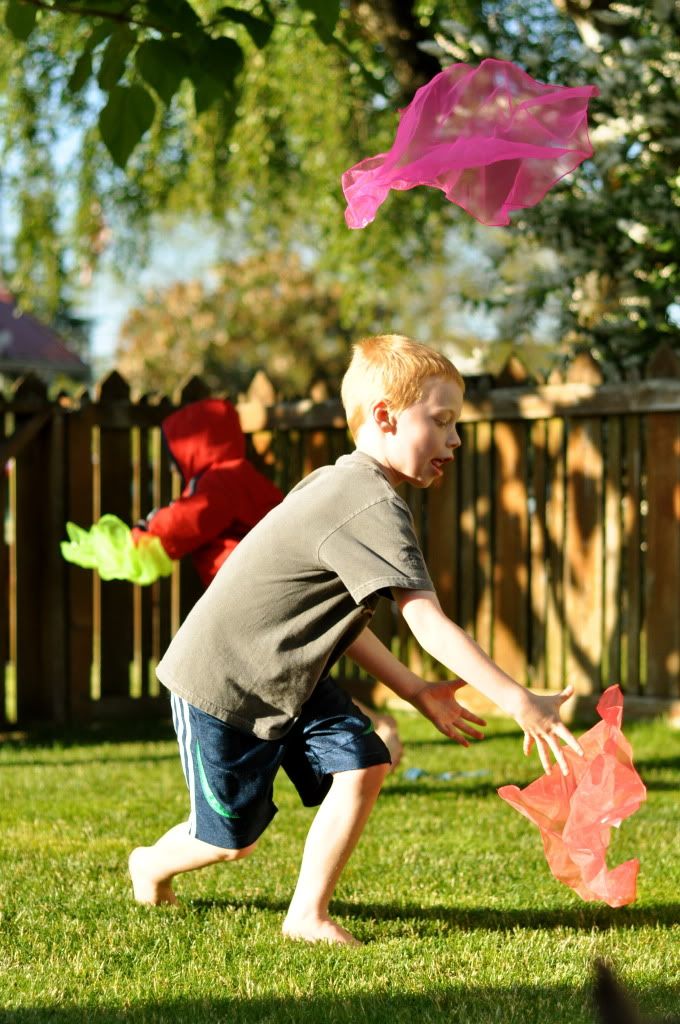 the wind makes things a little trickier
I'm pretty sure they get their grace from me...
I am by no means an expert in the art of juggling. Scarves are about all I can handle. Thankfully Kyle quickly reverted back to his days as an elementary P.E. teacher and took charge of the instruction.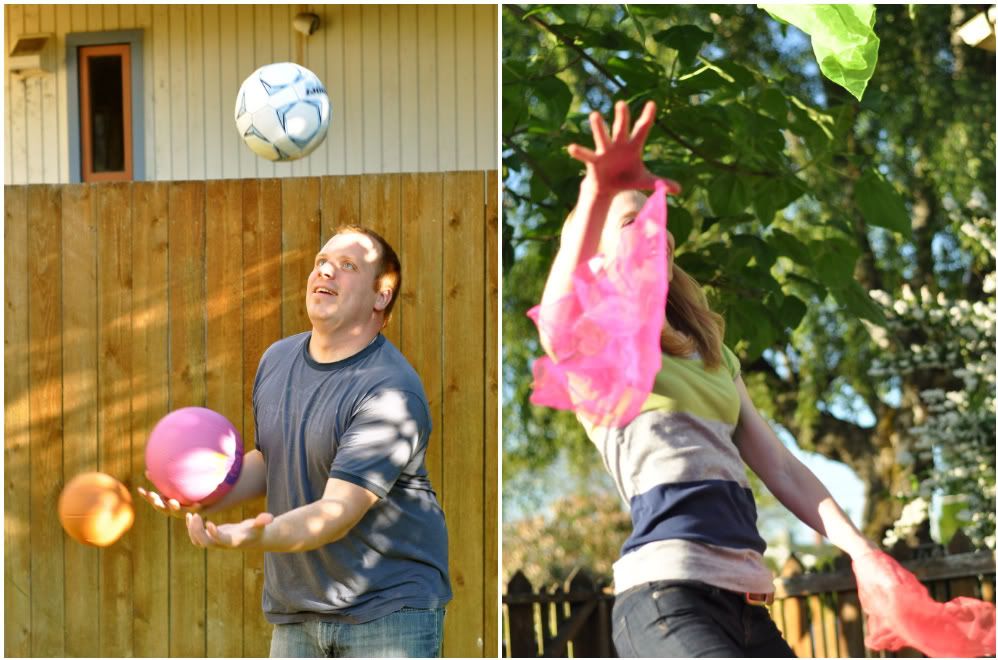 my husband never ceases to amaze me
Juggling soon turned into other games... scarves and bean bags hold so many wonderful possibilities.
fancy moves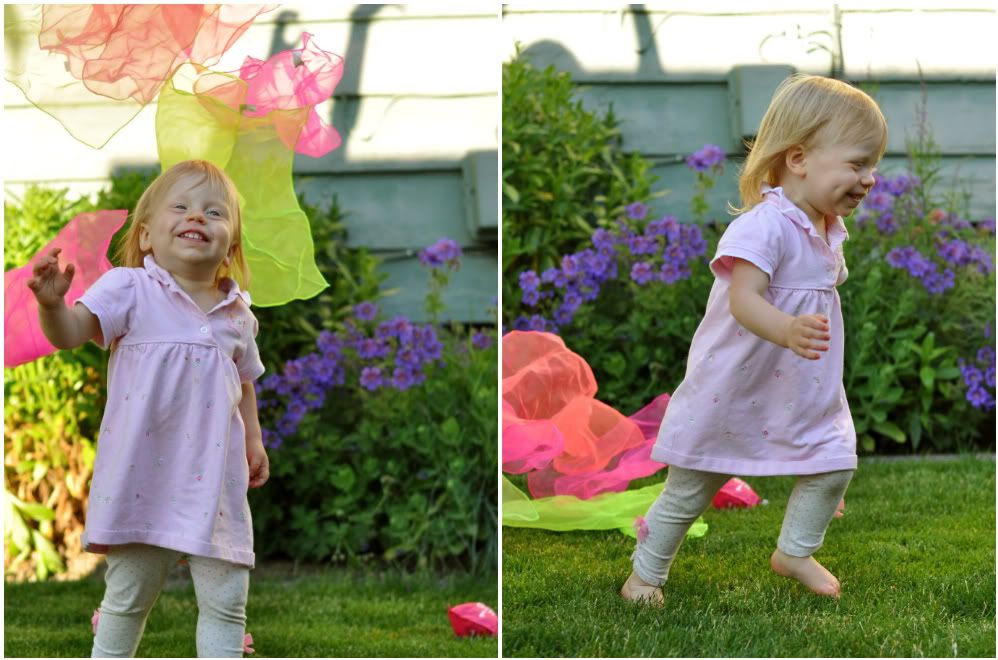 laughs and dimples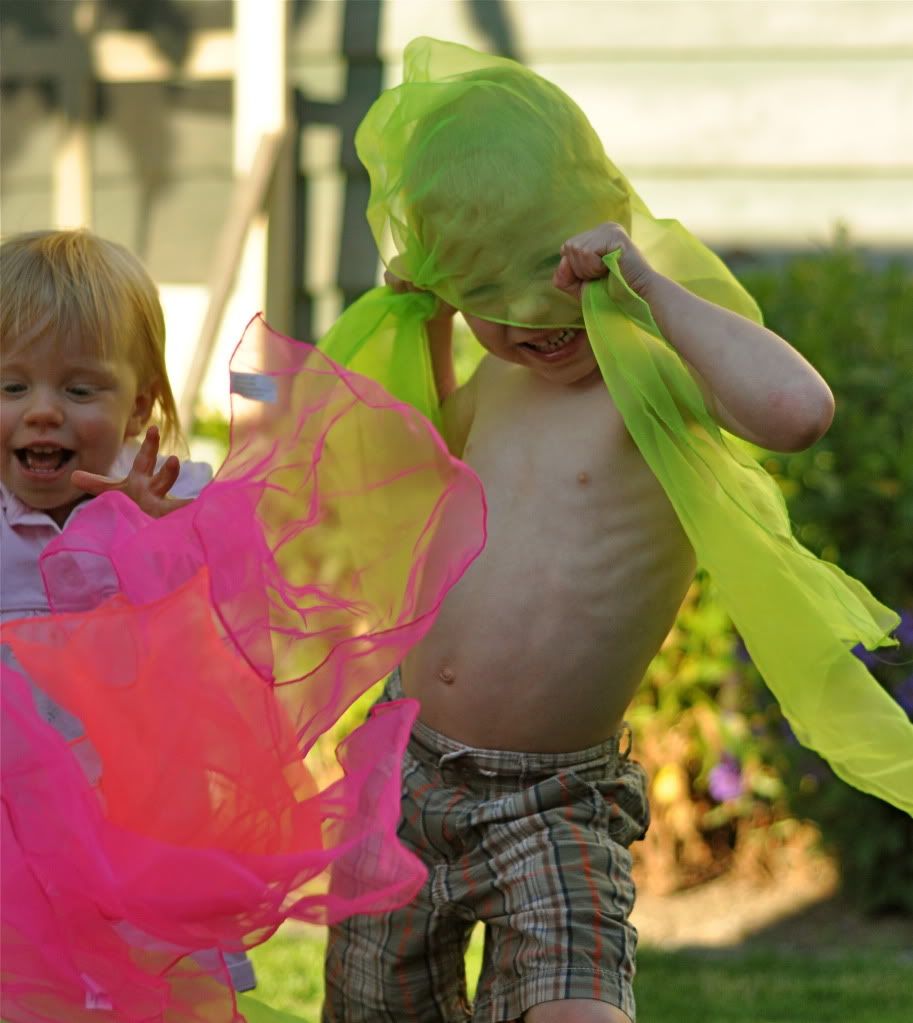 Lukey- need I say more?
a couple lovely ladies
Isaiah took this shot for us, it only took a couple tries :)
It's moments like these where we look at each other and say, "we have a pretty nice backyard." In reality it's nothing special; pretty small, mostly a big patch of grass. The paint on the back of the house is peeling, and there's chalk drawings all over the garage. But on a peaceful evening, with the last rays of sunlight falling on our playful, happy, joy-filled kids, it's the best place on earth.